Case Study: Disc Pumps - McNallen Oil
Profile
McNallen Oil Company
Model selected
Sludge Pro® 4DDWP-M Double Disc Pump engine Driven
Flow rate
Up to 250 GPM
Fluid type
Raw crude oil
Objective
Transfer crude oil from tank-to-tank at an oil refining application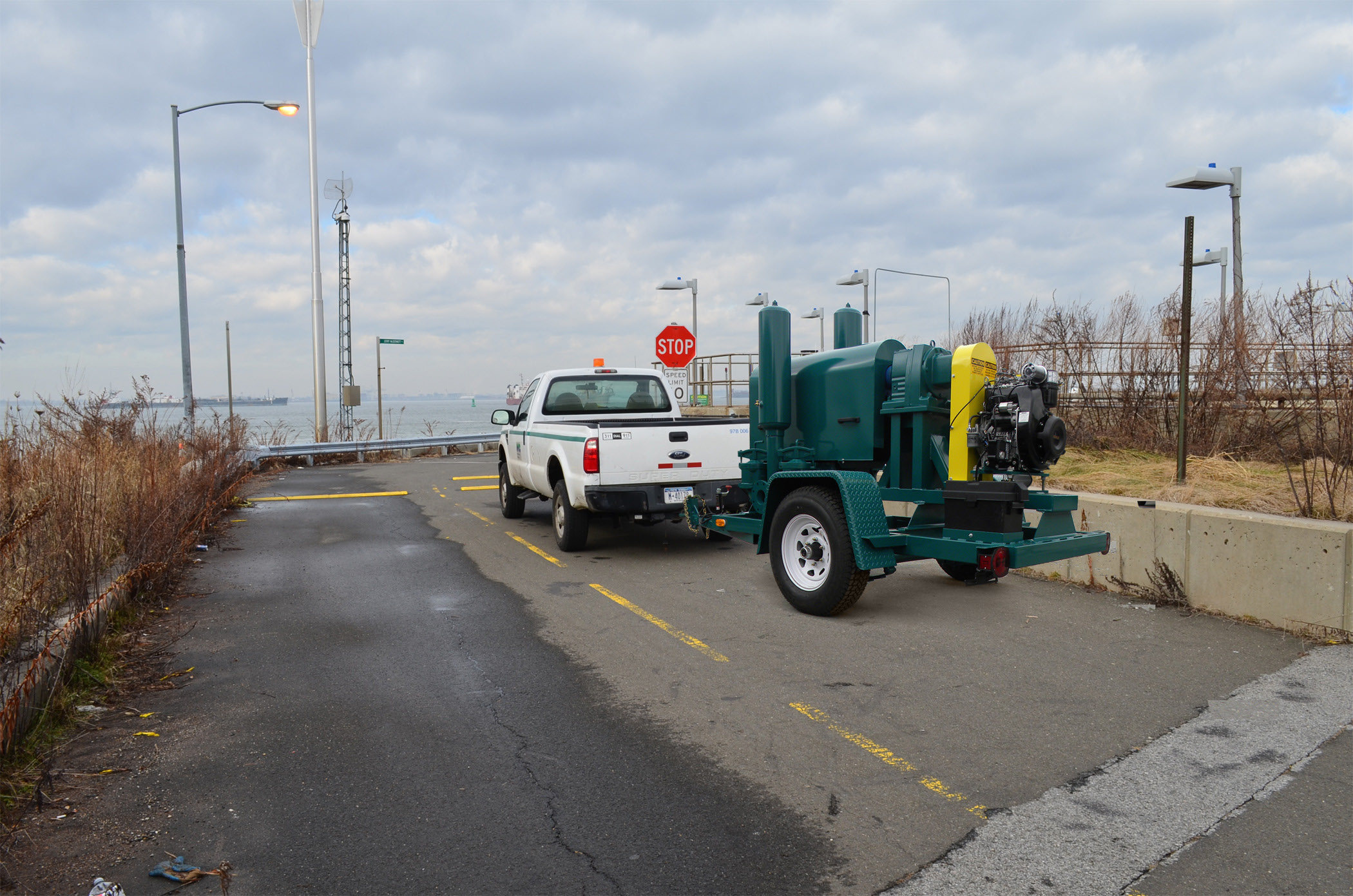 McNallen Oil Company Inc.
Fort Worth, Texas
Background
Crude oil tank transfer is one of those applications where you must have heavy duty pumping equipment to move various consistencies of oil. Most refinery transfer applications have the need to move oil around the clock, so pumping equipment must be severe duty rated.
Issue
McNallen Oil Company Inc. in Fort Worth Texas, contacted Wastecorp concerning the need for a robust pump to transfer crude oil from tank-to-tank at their various job sites. McNallen invests in heavy duty oil field equipment that lasts the long haul while providing high productivity solutions.
Solution
Wastecorp recommended, the Sludge Pro double disc pump model 4DDWP-M with a DOT approved trailer package. The pump included a 17 hp Kohler diesel engine with external fuel tank, electric start, oil bath cleaner and control panel. With no regular maintenance required and less than 110 RPM pump speeds, the Sludge Pro pumps thicker fluids and solids while reducing the need for expensive repair parts down the road. A Sludge Pro double disc pump is also one of the easiest pumps on the market to service. Check balls are accessed through the valve chamber, which is a simple procedure
Over 20 Years of Service
Wastecorp has worked with municipal WWTP's, Industrial fluid handling applications and crude oil transfer applications for over 20 years. Many of our recommendations to these facilities have included using ball valve technology which has been in existence for over 75 years. With over 18,000 installations using ball valve technology, pump operators get demonstrated, high performance pumping productivity with lower cost repair parts and long life cycles.
In a major milestone for double disc pump technology, both municipal and industrial slurry and solids pumping applications can take the Sludge Pro double disc pump from site-to-site. Better yet, you now have the option of check ball technology to manage the tough stuff versus a clack.