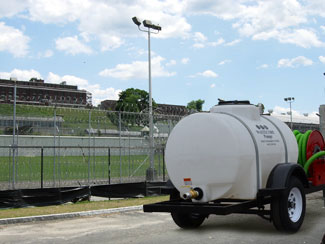 As pump equipment vendors for the Federal Bureau of Prisons in the USA and the Correctional Service of Canada, Wastecorp encounters numerous wastewater handling applications for penitentiaries, jails and correctional facilities on the state, local, federal and provincial levels.  Amazingly, project engineers tell us that pump equipment for prisons is not well served especially within the realm of custom pump products.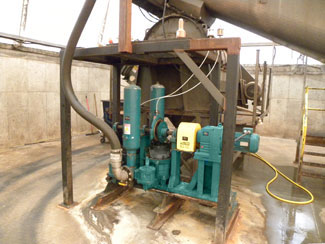 Wastewater Pumps for Prisons
Among the highest level of pump inquiries  for prisons involves wastewater pumps designed for pumping sewage, vegetable matter, wastewater, cooking oil, grease trap waste and and flood control. Think about it, with several hundred and in some cases thousands of inmates in one geographical area, many prisons must have their own pump house or wastewater treatment facility – like a city would to pump the milllions of gallons of wastewater. Prisons look for reliable wastewater pumps that typically last for decades. Our Sludge Master Plunger Pumps and Trash Flow Centrifugal Trash Pumps have been the self priming, positive displacement pumps of choice for many facilities. Maintenance staff require minimal training or retraining and spare pump parts are easy to come by.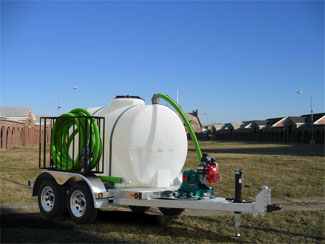 Pumps for Facilities Management
Prisons have similar pumping needs as industrial pump users have. Routine wastewater clean up, waste oil transfer pumps  and flood control is common at many jails. Mud Sucker Diaphragm pumps typically offer a versatile product range for these uses. More prisons these days are going with waste containment systems for pumping out oil and wastewater and then properly disposing of it at their wastewater treatment facility.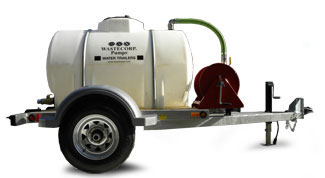 Temporary Water Hauling Equipment for Jails
When a prison undergoes renovations or piping changes, fresh water pump systems are critical for any facility. Wastecorp's water trailers are available in 10 tank sizes ranging from 325 gallon to over 2500 gallons. This allows prison maintenance crews to haul fresh water where needed around the facility.
For more information on pumps for prisons contact Wastecorp in the USA or Canada at 1-888-829-2783 or info@wastecorp.com