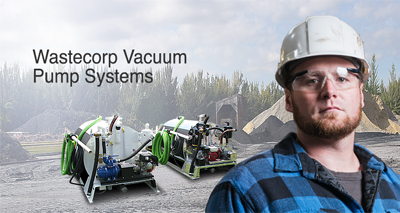 In this post we provide answers to the question of how to pump out used cooking oil from restaurant waste collection bins especially in colder weather? Used cooking oil transforms into a gel when the surrounding temperature dips below 40°F (4°C). This makes the fluid very difficult to pump. Roger F., from Charlotte, NC conveys the difficulty in pumping cooking oil:
"We are trying to find optimum pumping solution for pumping used cooking oil (uco) from 100- 300 gallon grease bins at restaurant accounts. We've recently opened a plant in the Charlotte area and have been pumping with a trash pump. It may have started off great but the trash pump failed after about six months as colder weather gelled the oil. We want a solution to
mount to our truck that will allow us to effectively pump when cooking oil becomes like a gel or slurry at colder temps."  Thanks Roger F. – Charlotte, NC USA
Roger's concern is well documented for waste oil collectors especially in Northern climates. First, you might want to try thinning the liquid by using heating probes or using bins that can be moved on a skid or forklift to a warmer location. When it comes to pump out options for waste trap grease there are a few options you can consider.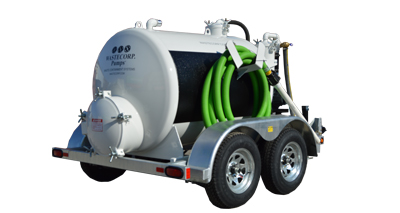 The first option is a vacuum pump system to pump out waste trap grease. Super Duty Vacuum pumps for example, feature a waste tank usually in the range from 100 gallons to 1000 gallons and is available either on a skid that you can place in the bed of a pick up or box truck or a trailer mounted model that you can tow. The system features hoses and the most important part a vacuum pump to pump the thick grease or oil out. This comes as a complete package usually and costs in the $6000-$18,000 range depending on the model you select. You can see your options for vacuum pumps for cooking oil here.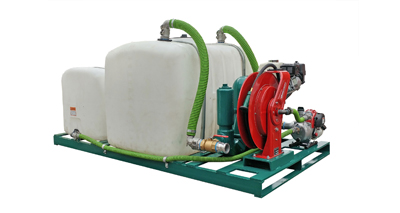 The pump model you see left is Wastecorp's skid mounted waste oil containment system. This is another popular pump option for moving and storing waste oil. It features Mud Sucker diaphragm pump technology which uses a contoured velocity channel to help prevent clogs and stress on the pump body and motor. You can select a wide range of tank sizes and skid configurations to fit in your truck or on a concrete platform. Now, In Roger's case, the trash pump likely failed under stress when trying to move the thicker oil gel. Trash pumps, despite their name, are not designed to pump thicker slurries. You essentially destroy the impeller and overload the motor. So while they might work at first, they wont do the job in the long term which is why a diaphragm pump is better suited.