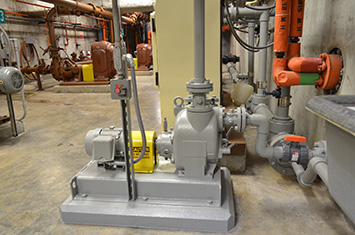 It's always amazing to see how many different uses there are for pumps and the juice production industry is one of the most interesting and growing markets for Wastecorp pump products. One of our customers, Ocean Spray Cranberries Inc., required a pump for a North Western USA processing facility. The ubiquitous Ocean Spray brand name is synonymous with everything cranberries. In fact, Ocean Spray is an agricultural cooperative with over 650 member growers of cranberries and grapefruit. Ocean Spray produces a variety of juices, dried fruits, fresh fruits and flavored snacks.

Issue
Ocean Spray contacted Wastecorp Pumps to upgrade existing process water pumping equipment at their North Bend, OR processing center. The company required a new self priming centrifugal trash pump to lift wastewater out of 800-1000 gallon containment vaults and pump it to hydro sieves.
Challenge
The pump would have to pump 10-15% solids with maximum spherical solids of .3Ž4". The process water contains cranberries, leaves and other solids, so the pump would need to handle higher than normal solids concentrations under normal operating conditions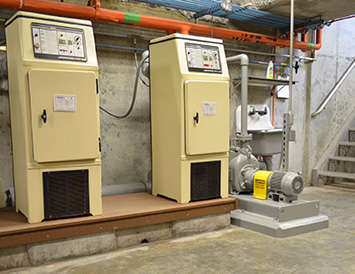 Solution
Wastecorp Pumps advised Ocean Spray Cranberries to install the Trash Flow® TFCC-3F™ trash pump with fluid handling capabilities up to 460 GPM. The Trash Flow will be utilized to vortex wastewater in a vault to suspend solids while a secondary sump pump sends water to a disposal system. Wastecorp manufactured the Trash Flow with a flex coupled system. The pump also includes a 9.75" OD diameter computer balanced impeller with pump out vanes for greater solids handling capabilities. All of our Trash Flow's include titanium and tungsten carbide mechanical seal faces for the ultimate in durability.
Experience
Wastecorp works with sophisticated diary and beverage companies like Ocean Spray everyday. These companies recognize that to stay advanced in their pump processing equipment, they need the very best pumps in the business.