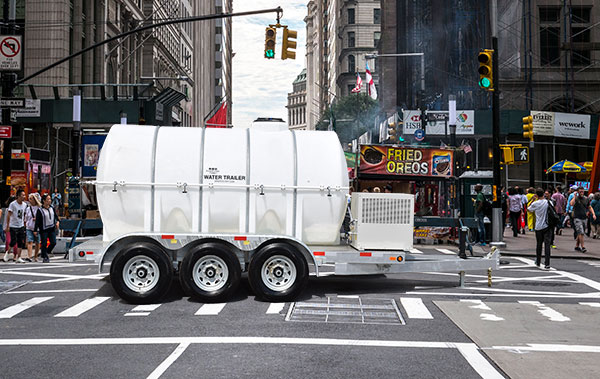 Mobile drinking water stations are designed for both government and private business use wherever a fresh drinking water source is necessary. These water trailers are designed for public events, marathons, street festivals and themed attractions or events in remote spaces.
We have been working with Tony S from San Francisco California on pump solutions for over 15 years. Tony's latest requirement shows what many customers look for in a mobile potable water solution.
"Hi again Wastecorp team, our special events company will be operating a marathon, obstacle course race and four street festivals in our next fiscal year. What we are looking for is a trailer mounted drinking water station with faucets FDA compliant tank and plumbing and a device to keep the tank water cold. Some of these events will host over 2000 visitors so we are looking for a high capacity unit that can also maneuver on both urban streets and rural/remote areas. Can you guys help with this I need specs." Tony S. San Francisco, California
Nice to hear from you again Tony. Yes, we have a mobile drinking water station suggestion for you. This is our WT-1600-DW Series. This system includes 10 stainless steel water faucets with FDA compliant plumbing and pumping system. Your participants can either use the faucets to fill water bottles which is most common or serve as water fountains. Our fluid chiller cycles the fresh water through a refrigeration unit. You set the desired temperature on the key pad and give it about 30 minutes to chill. The trailer system is our famous triple axle DOT compliant unit with LED lights, electric brakes and breakaway switch. We include a diamond plate deck that is both functional and looks great.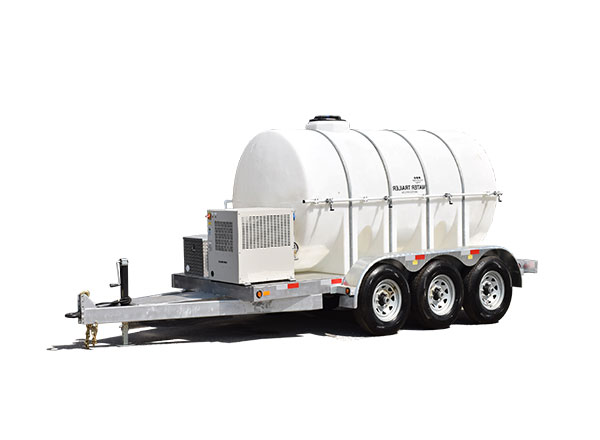 Tony this system has worked well for customers operating street fairs, outdoor concerts and marathons/ Iron Man events in the past.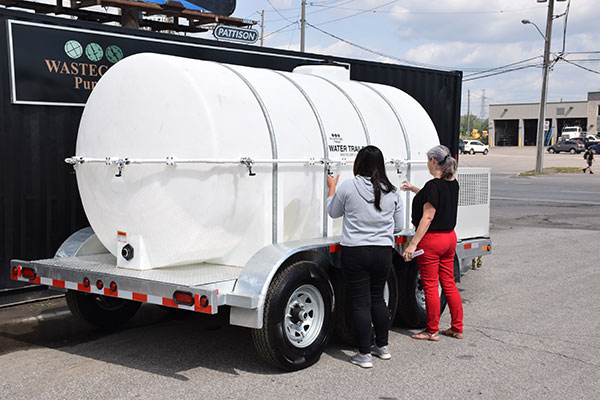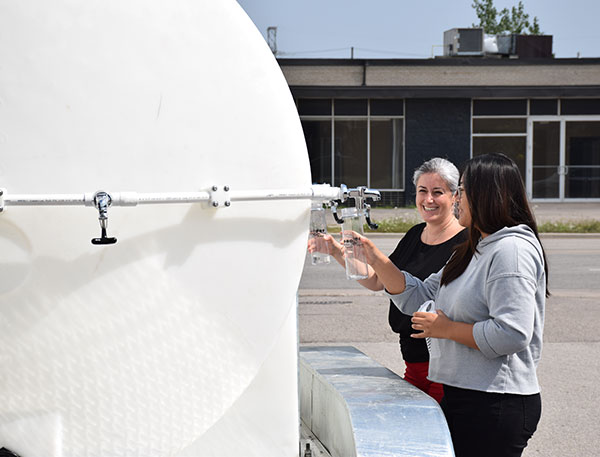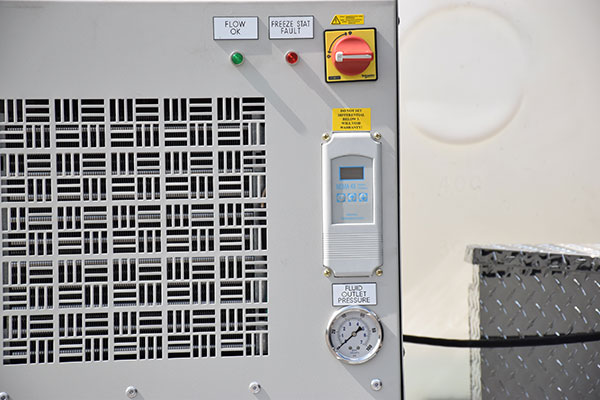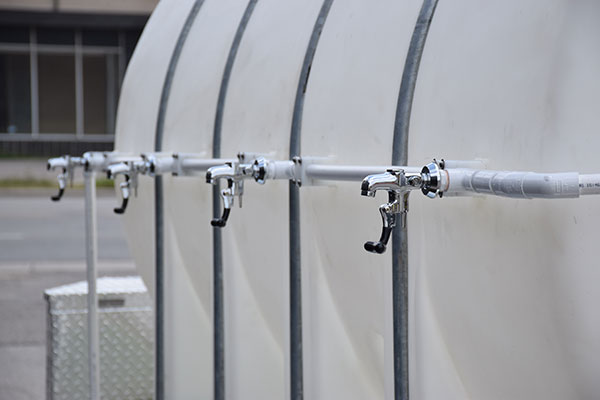 If you have a mobile drinking water requirement, Wastecorp can help. These systems are also ideal to provide potable water for disaster relief when clean water is necessary or for special events. Contact Wastecorp at 1-888-829-2783 or www.wastecorp.com to customize your unit today.