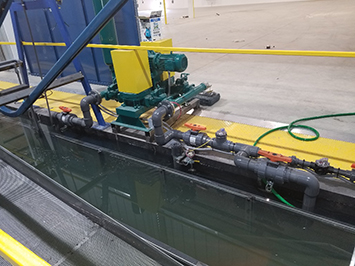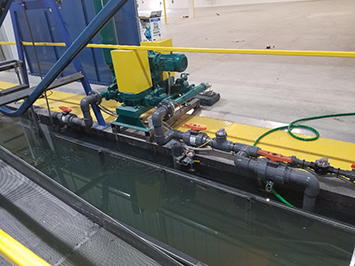 One of the topics that we often review at Wastecorp is customers requesting low shear pumps that don't completely destroy the fluid or solids being pumped. With a low shear pump the fluid is pumped into a valve chamber or clack chamber and then transferred out with the use of check valves. Derek K. from Colombus, OH provides an example of a low shear pump application:
"I am looking for a pump that can do 200 GPM and when it is transferring the water it won't sheer the water in the process. It will need to discharge 20′. We prefer it to be an electrical pump and if we have to use more than one pump to accomplish the flow we are looking for
that will work as well. looking forward to your response."
Derek L. Columbus, OH
Derek there are a variety of low shear pumps available but a good example of one is the Mud Sucker Diaphragm pump. The big change with this type of low shear pump is that it is available in two different flapper configurations: Standard flapper and advanced flapper.
Standard Flapper Low Shear Pump
The standard flapper low shear pump uses a traditional flapper style to transfer moderate amounts of shear sensitive media.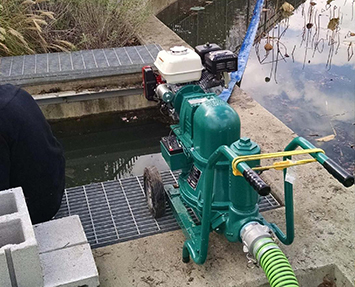 As you can see from the caption below, the fluid being pumped enters into the pump body. With the Mud Sucker Series of low shear pumps, solids and fluid travel along a contoured velocity channel and has minimal contact with the mechanical features of the pump. This allows the fluid being pumped to be discharged without destroying the material.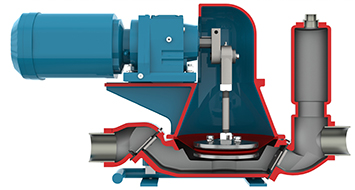 Standard low shear pumps are available in single and double diaphragm configurations. You can also select from electric, explosion proof, gas or diesel engine, hydraulic or air operated low shear pumps.
Advanced Low Shear Pumps
Mud Sucker advanced low shear pumps are designed for higher solids handling requirements with a wider flapper opening in the suction and discharge. With an advanced low shear pump the operator can transfer up to 2¼" solids. The other advantage of this low shear pump series is that the operator can access the flapper check valves in seconds to inspect or replace worn components. There is also a standard emergency pressure relief valve so there is a reduced chance of a blockage or closed valve in the line causing pump damage.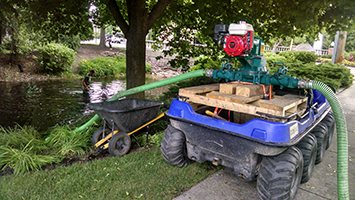 Many industrial facilities have standardized their pump operations to include Mud Sucker low shear pumps for quick maintenance low repair parts cost and excellent return on investment. Mud Sucker advanced low shear pumps are available in single diaphragm and double diaphragm configurations.
For questions on your application, speak to a low shear pump expert at 1-888-829-2783 or email info@wastecorp.com