Pumping landfill leachate, wastewater containing solids and other debris is a challenging task that requires high performance pump systems to hold up to day-to-day heavy duty pumping tasks. There are added variables like solids, methane gas and potential site risks that must be taken into account when planning for a landfill wastewater and leachate pumping system.
This was just the case for the City of High Point's municipal solid waste landfill. A recent upgrade to the City's landfill wastewater treatment equipment called for Mud Sucker diaphragm pumps to be installed with explosion proof motors, pressure sensors, flow meters and enclosure. Located in northern North Carolina between Greensboro and Winston-Salem, the system also required a heating system to prevent freezing during winter months.
The application involves pumping wastewater from a sump pit to a separate waste water treatment area downstream. The City of High Point also selected automated functions for the pumping system such as a specialized control panel that activates and turns off the pumping system when the levels in the sump pit reach certain levels.
Given the nature of pump wastewater at a municipal solid waste landfill, (propensity of clogged suction or discharge lines), the engineer on the project wanted a simple method to remove clogs if they happen and pumps that are easy to maintain. The Mud Sucker pump series designed and manufactured by Wastecorp, contains an easy to access flapper valve system that is accessed with the turn of a handle. The pump operator simply removes the valve cover, locates the blockage and replaces the flapper and handle. This is a process that takes minutes not hours.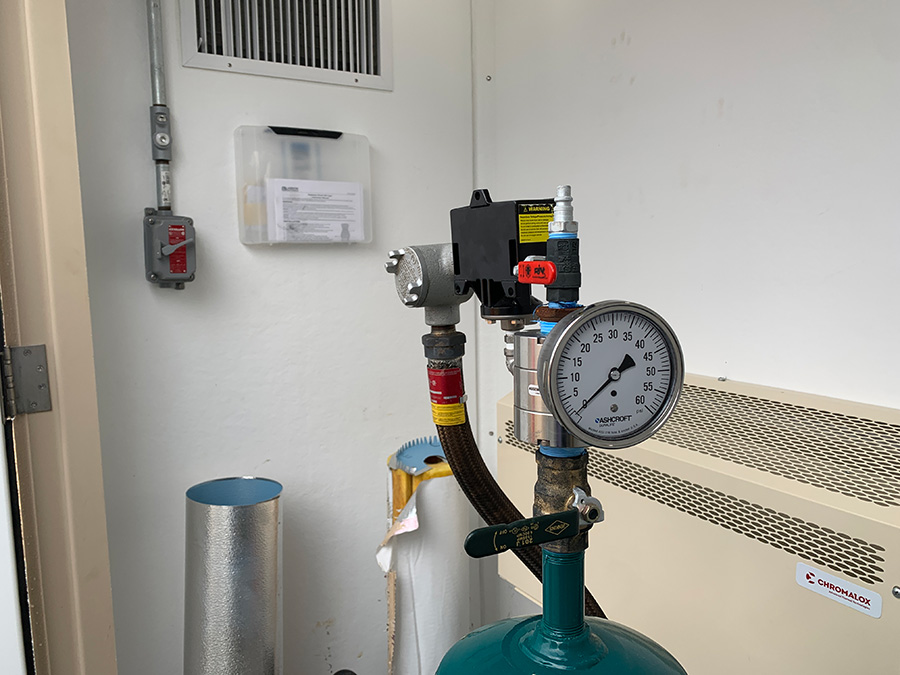 The municipality also selected flow meters and alarms to provide as much wastewater transfer data as possible and receive trouble alerts in real time. With the project site in an open area of the landfill, the engineer and City selected a heavy duty protective enclosure with locking mechanisms to deter vandals and to protect the equipment.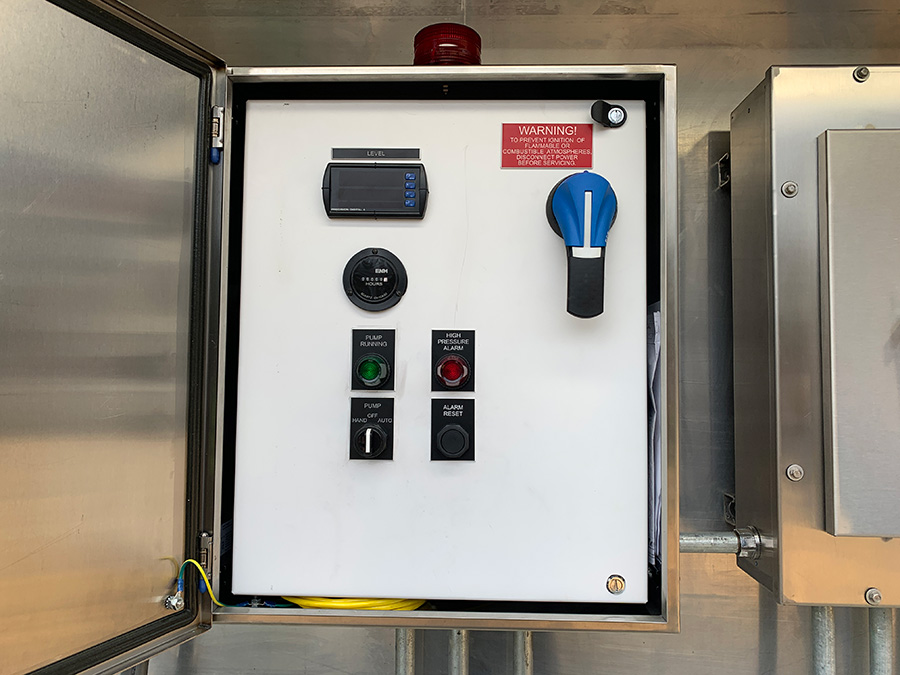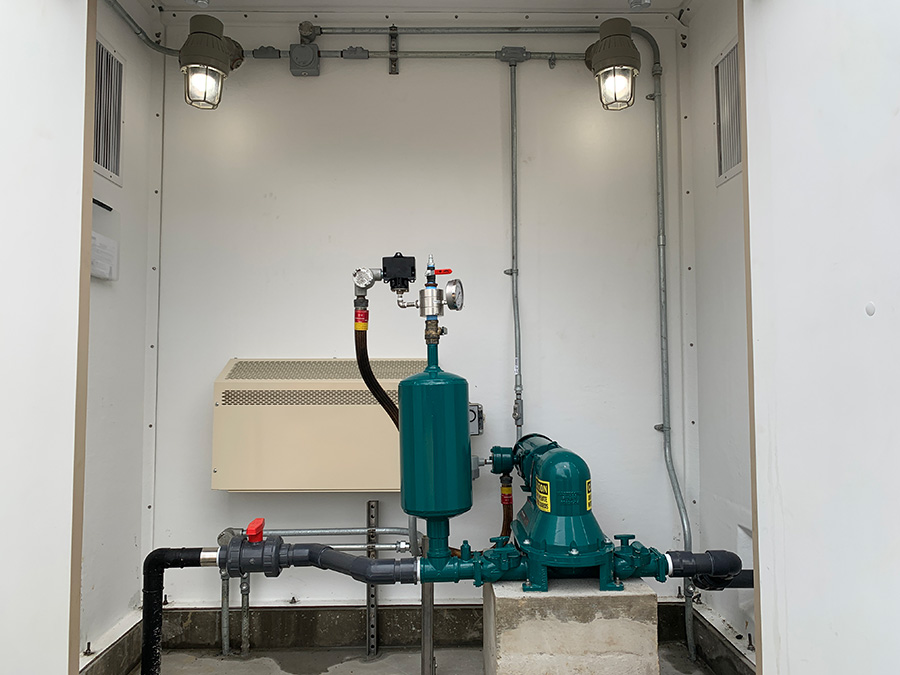 With any landfill leachate pump project, there is a possibly that solids or debris can enter the waste stream and potentially clog the line or the pump. Wastecorp recommended that the City install pressure sensors that are connected to the motor. If the pressure reaches a certain level the pressure sensors turn the pump off to prevent damage from overpressurization.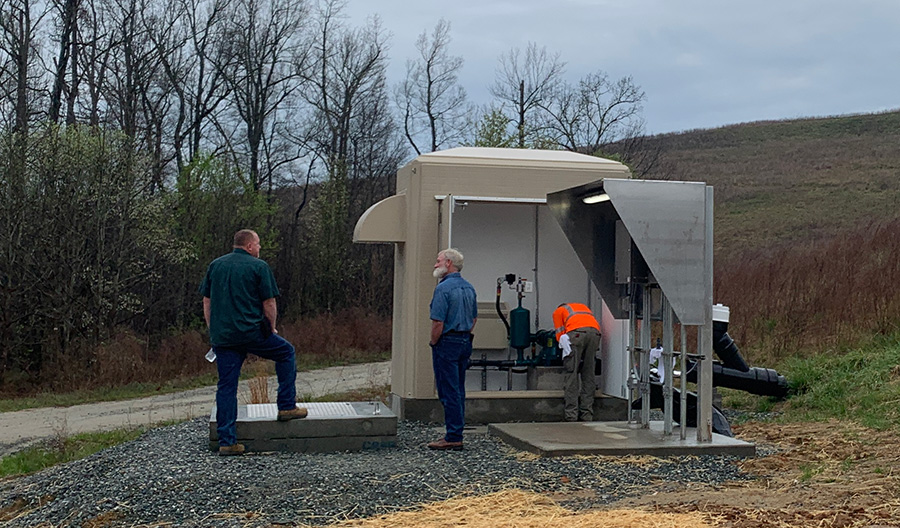 Wastecorp is a specialized solids handling pump manufacturing company with a 30 year track record with city's Like High Point and thousands of others. Landfill leachate and wastewater transfer applications requires a manufacturer with the know how for years of operation.