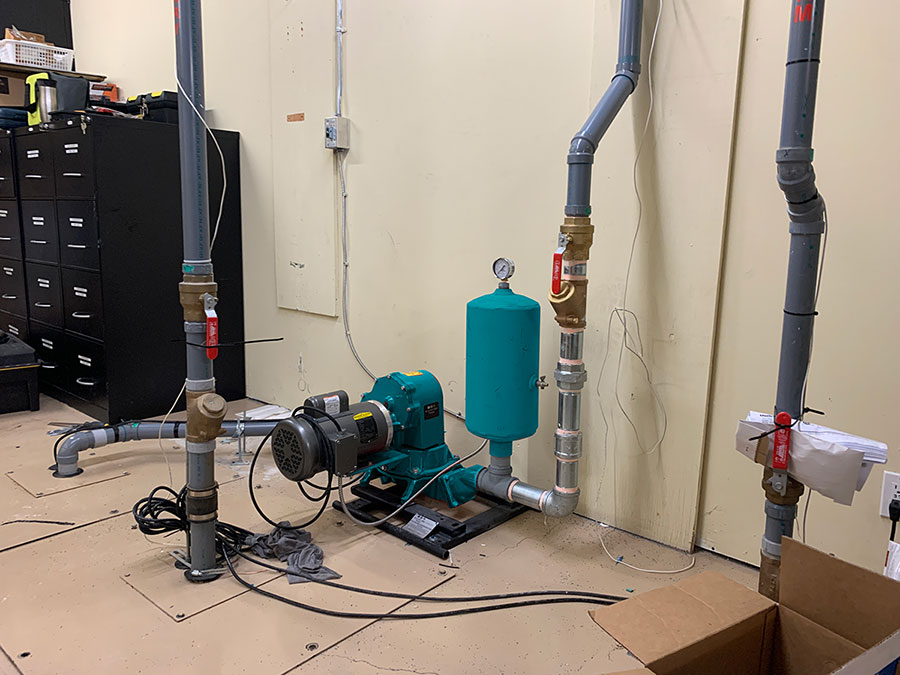 Funeral homes have specific needs for pumping equipment. Whether those needs involve wastewater sumps, embalming room pumps or sewage discharge pumps, funeral directors depend on reliable pumps given the sensitive nature of the tasks at hand.
Wastecorp's Mud Sucker diaphragm pump is one example of a typical pump installation for funeral home sumps, catch basins and embalming room applications. The Mud Sucker is a solids handling pump so blood, fat and bodily fluids are able to be transferred by the pump and discharge appropriately. In the photo you see here a Mud Sucker 2FACB-EC Is connected to the funeral home sump in the basement. The sump pit has suction lines from the embalming room and wastewater lines . The discharge line travel up to discharge into a State approved discharge line. Be sure to check local regulations for funeral home sump pits.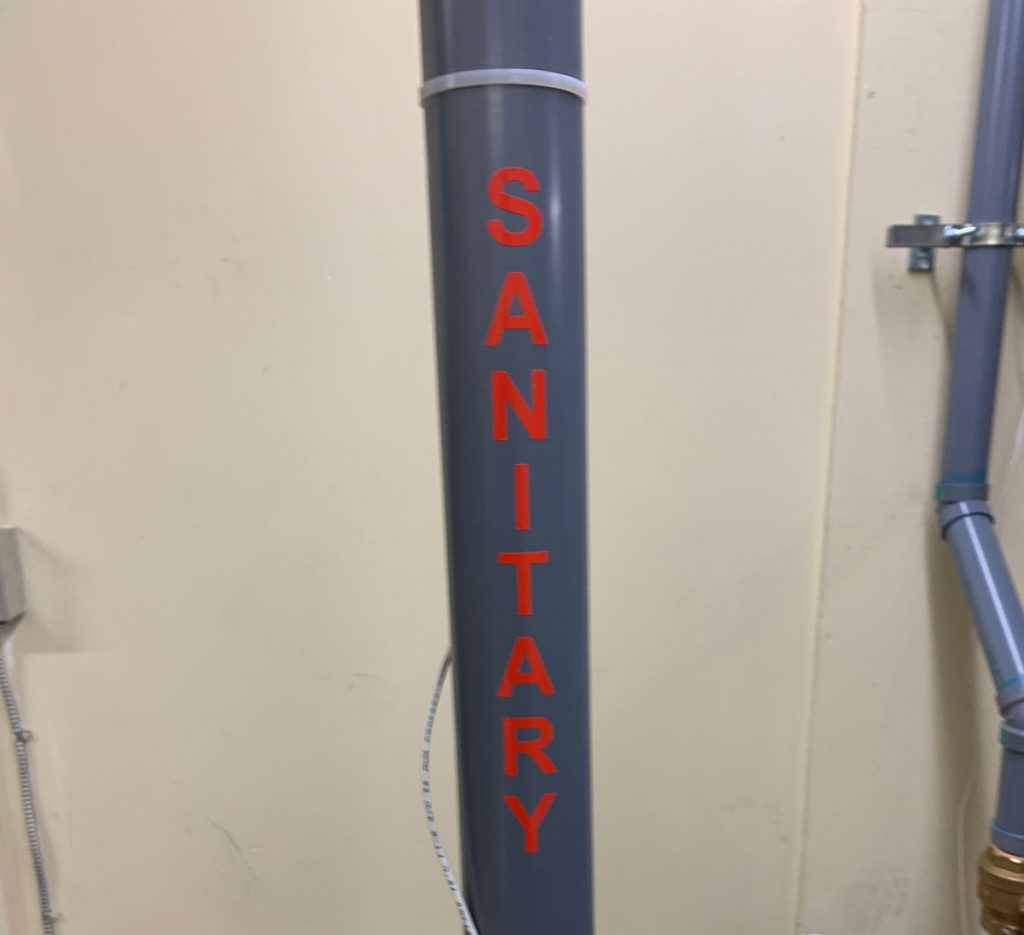 Float switches are connected to the pump to indicate high and low levels in the sump pit. When the high level is reached the pump automatically turns on to pump out the sump pit. When the low level is reached, the pump turns off.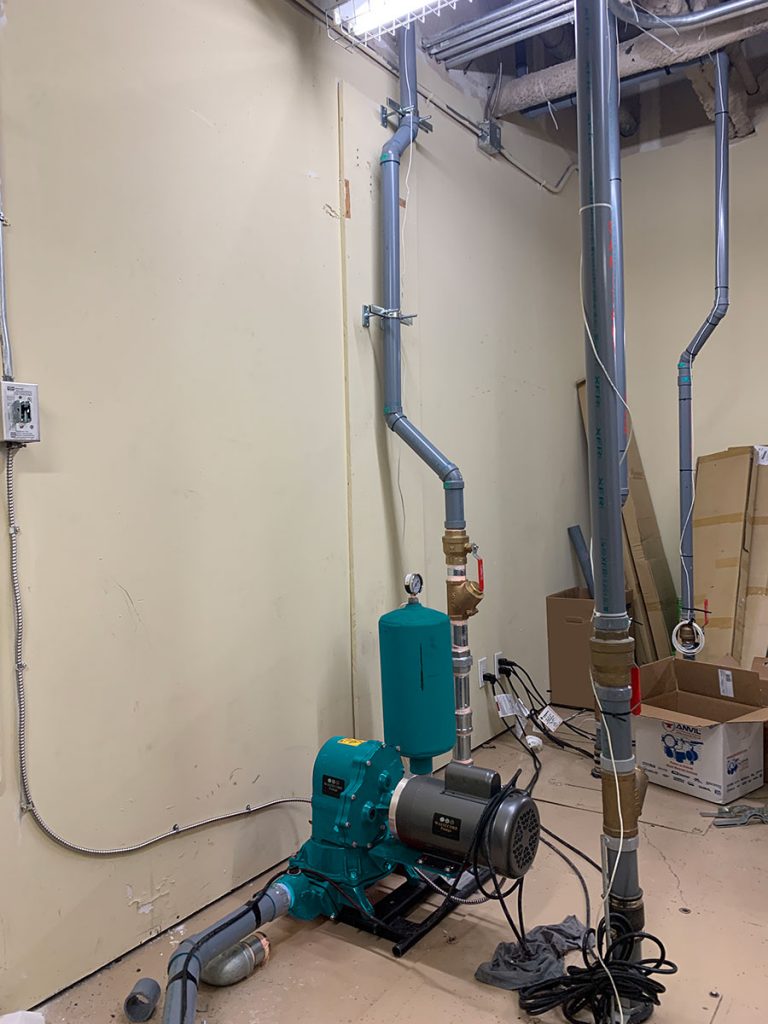 All funeral home applications have unique traits and Wastecorp offers a pump to match these needs. We offer from 1.5",2", 3" and 4" single and double diaphragm pumps for funeral home applications. We also have a dedicated engineering support team to help guide funeral homes of all sizes for appropriate pump sizing and wastewater pumping needs. Emailmj@wastecorp.com or call 1-888-829-2783 to discuss. More information can be found at www.wastecorp.com