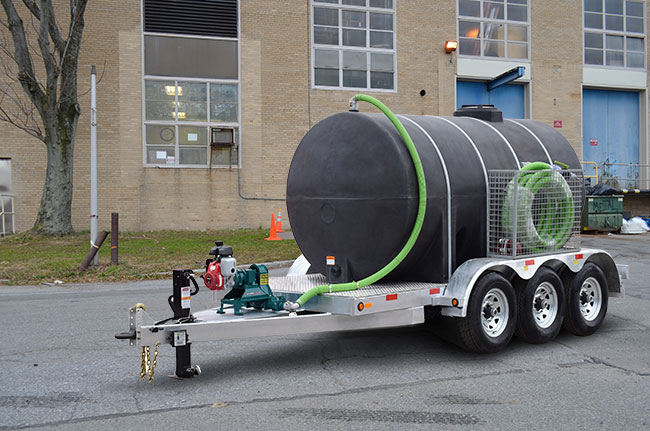 Wastecorp has worked with many government agencies including the Department of Defense, Department of Homeland Security, Department of the US Interior, Bureau of Indian Affairs, Department of Corrections, US Army, Navy and Airforce among others to get cost effective pumping equipment for government specifications. These applications range from pumping out waste oil after servicing government fleet vehicles to temporary bypass pumping operations, general wastewater pumping and flood management solutions.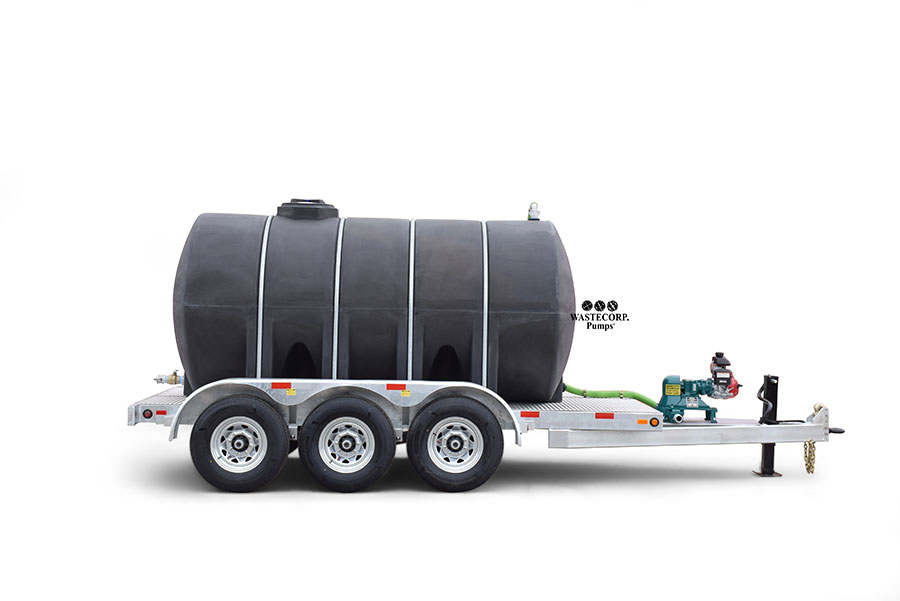 Honey wagons have a lot of potential uses for applications ranging from septic waste pumping, grease trap waste and general wastewater. Pumping waste oil is another ideal application for a honey wagon. Generally speaking, a honey wagon is a type of waste containment system that allows the operator to transfer waste from one area to a mobile containment system for proper disposal at a later time.
Most recently, Wastecorp worked with the US Department of Energy on a government spec honey wagon for a multi use pump and containment system. This 1635 gallon pump out is equipped with a Mud Sucker brand diaphragm pump manufactured by Wastecorp, DOT compliant triple axle trailer system with LED lights and surge brakes and 1635 gallon waste tank in black. The black tank assists in preventing algae growth especially in warmer climates.
Part of the appeal to the US Department of Energy is Wastecorp's commitment to stock all pump repair parts for next day delivery if required so there is minimal downtime. Wastecorp also offers government departments a dedicated toll free support line to trouble shoot issues and provide tips for more efficient pump use, waste containment and product support.
If your government agency is seeking a proven pump manufacturer and supplier with a lengthy track record manufacturing pumps for government use contact us at 1-888-829-2783 or info@wastecorp.com