Good news for plunger pumps owners, Wastecorp has launched a website, myplungerpump.com which focuses on the needs of municipal and industrial plunger pump operators. The website includes five sections about plunger pump technology, a positive displacement pump used to transfer sewage and sludge.
Plunger Pump Basics: What You Need to Know
The plunger pump basics section is a helpful resource for new pump operators, consulting engineers, maintenance staff and distributors who are new to the primary treatment side of wastewater treatment.  The section briefly describes how a plunger pump operates, the average life span and more.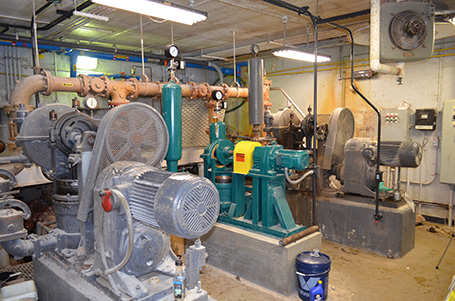 Plunger Pump Manufacturing
The plunger pump manufacturing section of the site shows how Wastecorp designs and manufactures plunger pumps. Users can find information about our materials of construction, servicing capabilities and how to get information on ordering a new plunger pump.  One of the most popular sections of myplungerpump.com is the maintenance section where maintenance staff can find out how to perform common maintenance tasks like replacing the packing, stuffing box and the correct lubrication for a plunger pump. Users can also find a troubleshooting check list for any problems.
Plunger Pump Parts
The plunger pump parts component of myplungerpump.com provides replacement parts information for most brands of sewage style plunger pumps, complete with part numbers. We supply parts for Komline-Sanderson plunger pumps, Carter Plunger Pumps, and any other plunger pump make for sewage transfer. Here, operators can download a schematic to easily identify the parts needed quickly.
The Future of the Plunger Pump for Primary Sewage Treatment
Finally, the plunger pump future section briefly outlines our commitment to research and development for plunger pump technology. With innovative new materials introduced over the years such as 160,000 psi strength shafts and leak-free packing, the plunger pump will remain one of the preferred pumps for transferring municipal and industrial sewage. Check it out for yourself and contact us with any questions. Of course you can always get more information about our plunger pumps at wastecorp.com too or call 1-888-829-2783.