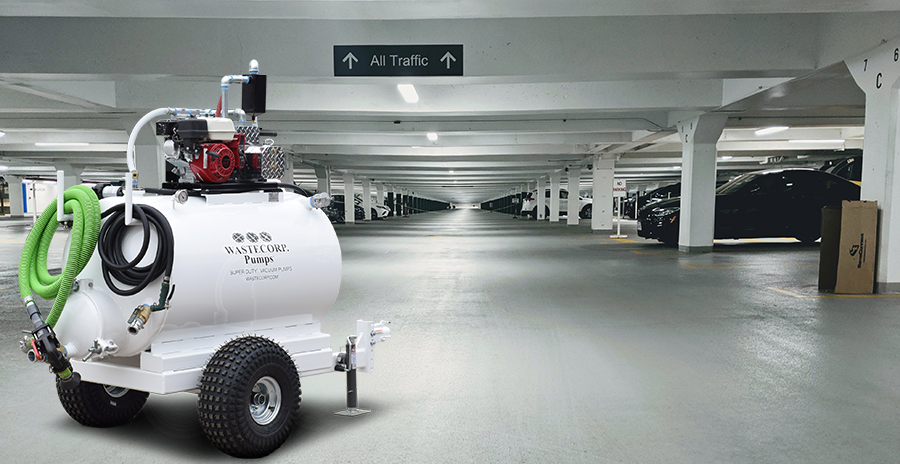 Pump out service companies working in parking garages face unique challenges in getting a professional pump system while conforming to the 70" height requirement for most above ground and below ground public parking garages.
Many of our pump service professionals have contracts to clean out catch basins, remove standing water, pump out flooded stairwells, etc. Grease interceptors from restaurants and institutions may also be located near underground areas that are hard to reach but need to be pumped out.
Wastecorp has developed solutions for professional pump out services. The first thing your service needs to establish is what is the maximum height available in the garages that you service? This needs to be communicated to us to be able to recommend a suitable product.
Next, what are your current pump out needs and where do you see your pump out service in 5 years? Having a general idea of how you want to grow and expand your pump out service will enable you to plan ahead and get a pump out that can maximize your investment over the long term. For example, you might have a catch basin pump out contract with a building management company now. Are there restaurants located in the same facility that need pump outs done? How about medical centers, hospitals or government institutions located in the same area? Most of these customers require pump outs that need to be done regularly. You can also rest assured that Wastecorp is with you as your pump out business grows with trade-in programs and loyalty incentives.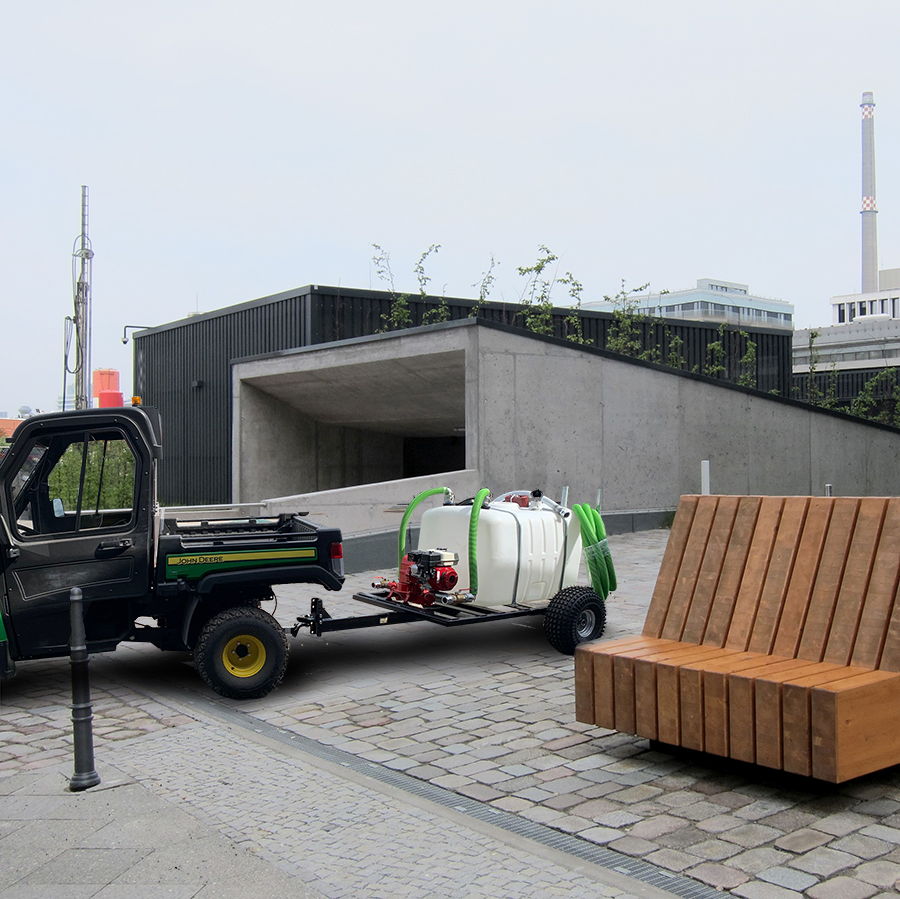 What kind of truck are you using to to haul your pump out system? You have probably figured out that anything larger than a Ford F-150, Toyota Tundra, Dodge Ram or Chevy Silverado are close to the maximum height allowable for most parking garages. So if you select a vacuum trailer or slide in system for your truck bed, the configuration must be different. Wastecorp manufactures "low boy" style trailers that reduce the height of the pump out so they can fit in garages.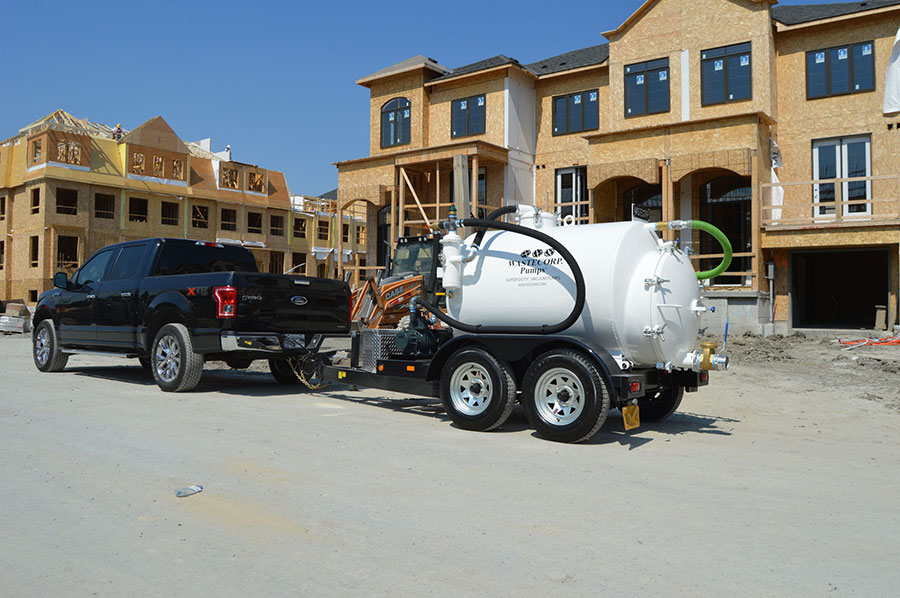 If you have questions about a pump out systems for use in underground parking garages or areas with height restrictions contact Wastecorp Pumps today to speak with an expert. 1-888-829-2783 or mj@wastecorp.com