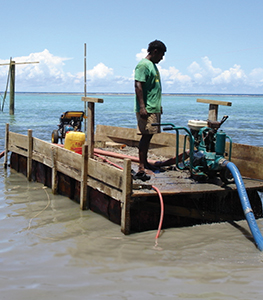 With dredging applications, Wastecorp generally encounters at least a few different kinds of projects: city or town sanctioned projects that are part of canal and waterway management programs and private projects that include beautification, enhanced recreational access and improved appearance. For public projects, we generally work with engineering and construction firms who are responsible for removing thousands of cubic yards of sediment, mud, and debris that accumulates in canals and along the banks of waterways. For these projects, single diaphragm pumps or double diaphragm pump outs units can be a valued support technology for the existing mechanical and hydraulic dredging methods.
What Kind of Pump To Use for Dredging Applications?
Private dredging applications vary in size and scope. One of our resort customers based in Fiji, encountered several challenges while constructing a new dock at their resort. A barge was used to drive support posts in the deeper 15-20 ft. water depths. Here, they encountered heavy silt and conditions with heavy stone, mud and stick content. The Mud Sucker 3FA Series with wheel kit provided the necessary pumping power to remove debris and keep the dredging project moving along. For applications with higher solids content or larger commercial jobs, we recommend using the B Series diaphragm pumps, which are designed with a valve chamber that crushes solids with a ball valve. These pumps are available as single or double pump out units.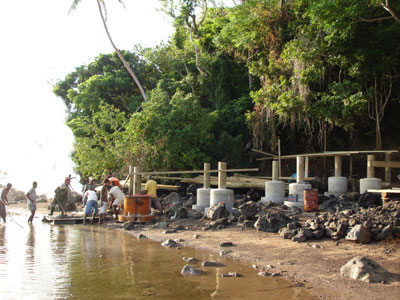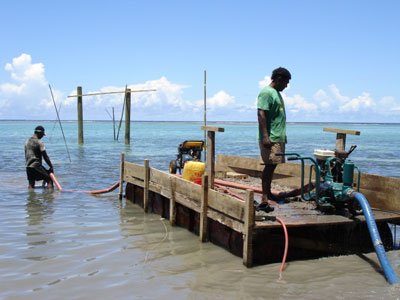 If you have questions about a dredging application, you should talk to a dredging pump pro. Wastecorp has application engineers who have work with dredging projects. Email info@wastecorp.com or call 1-888-829-2783 for more information.