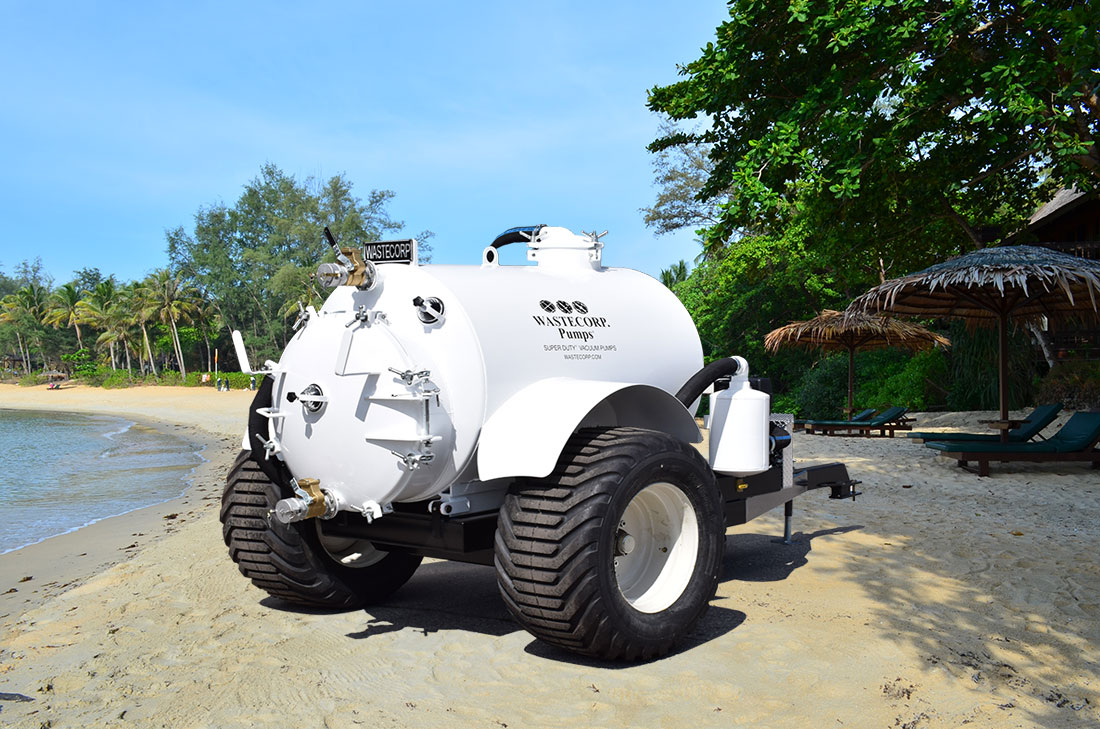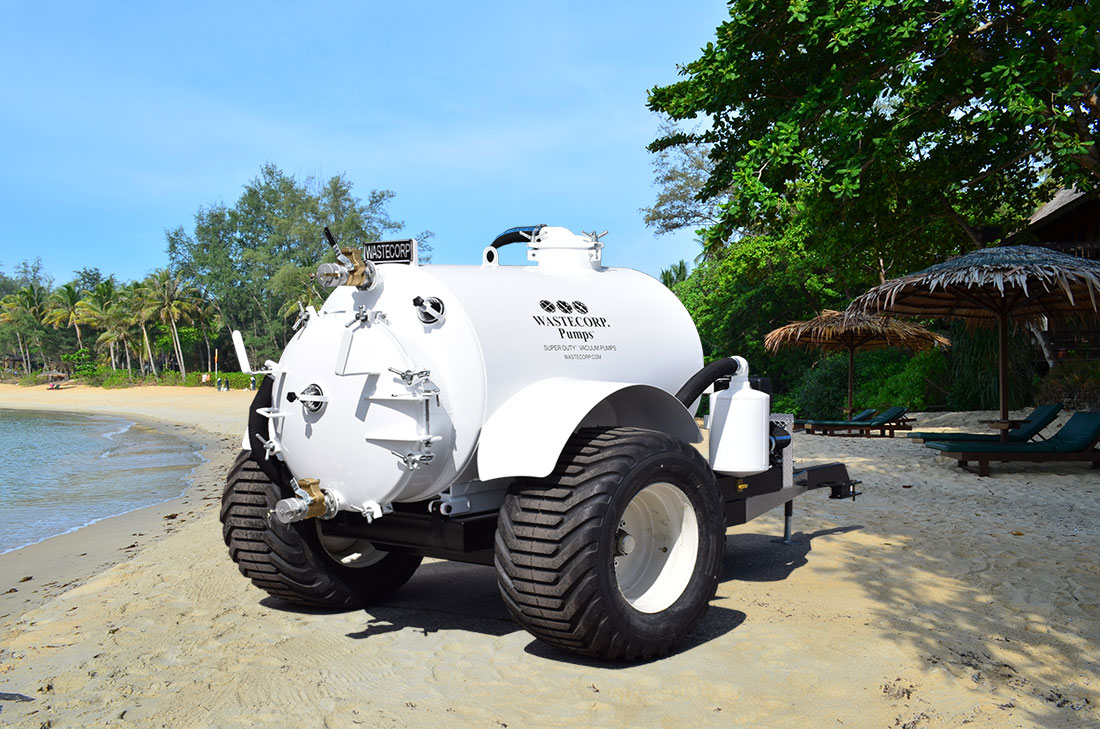 If you're pumping out septic, waste trap grease, waste oil, jet fuel or other tough to pump fluids in offroad applications, like agricultural use, sandy beaches, muddy terrain or construction sites, having a proper vacuum pump trailer can make all the difference in pumping out quickly and getting back to business. This was just the case for a resort operator in the Bahamas that had both waste trap grease and septic pumping applications along a beach area servicing tourists. Roland from Paradise Island, Bahamas described his pumping needs:
"Hi, our hospitality group operates a large resort here in the Bahamas. We have just renovated our beach attractions and theme parks which include several restaurants and restrooms (washrooms) with septic tanks. All pumping would be done after hours and we need a vacuum trailer that can move along a sandy beach, cart paths, and uneven terrain without getting stuck. We have several tractors I believe they are John Deere, Case and Massey Ferguson that would tow the unit. We want an automated tilt tank so we can easily clean the tank properly after use and a Honda gas engine with electric start. We would want at least a 450 gallon waste tank as well. Does Wastecorp offer a pump like this?"
Thanks Roland, K – Nassau/Paradise Island Bahamas
Roland, when transporting a vacuum trailer along sand, rural roads or muddy conditions we recommend that you consider our Super Duty Bigfoot Vacuum Pump Series. This includes the flotation tire system that you see in the photo below. These are large agricultural style tires that can help you maneuver the vacuum pump along the beach, through fields or along the cart paths you describe. The unit comes standard with a tractor hitch and can be modified to be towed with a truck as well. For the grease, septic and wastewater you are pumping we recommend that you go with a minimum 270 CFM vacuum power system.
Resorts tend to require daily or weekly pumping of waste so a higher CFM pump will assist in pumping the unpredictable nature of these applications. We equip all of our gas powered vacuum pumps with Honda electric start engines.
We also offer a hydraulic tilt tank option for productivity enhancing maintenance of the trailer. There is no special knowledge required in operating the tilt tank. The operator simply pushes a button and the tank elevates. We suggest watching the video below to see how it works.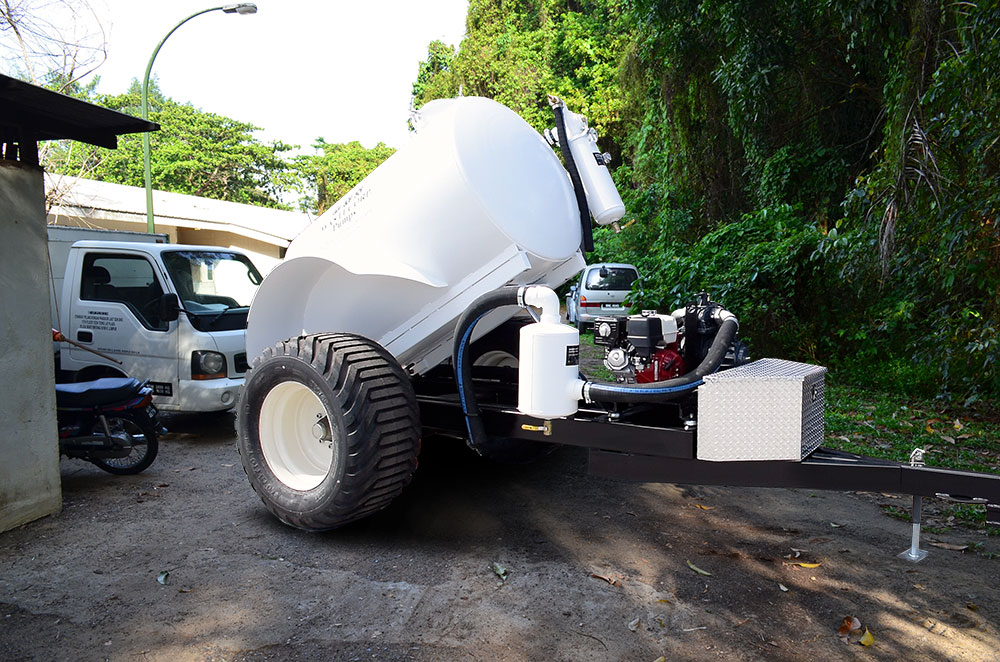 Finally the Super Duty "Bigfoot" Series is available in a variety of tank sizes ranging from 300-1600 gallon sizes. You will notice in the photo that we include a rear manway which allows the operator to access the tank for maintenance, cleaning or easy disposal into a cesspool , containment system or waste treatment plant.
We have shipped vacuum systems all over the world and when we have a customer in the Bahamas, we ship via a crated system to Miami and then by barge or cargo ship to Nassau and Paradise Island. If you have any questions or would like a proposal on Wastecorp's Super Duty "Bigfoot" Series contact us at info@wastecorp.com or 1-888-829-2783.