Diaphragm pump technology for wastewater pumping, waste oil, septic and food processing applications has advanced. Wastecorp, a designer and manufacturer of diaphragm pumps, has invested in R&D to build better diaphragm pumps. Wastecorp's vision is to become the worldwide leader in diaphragm pump technology and reaching this goal is becoming closer for the company every year.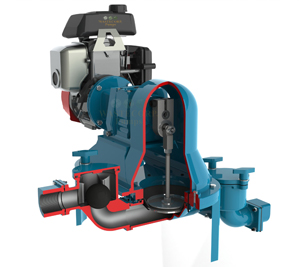 At the heart of the latest diaphragm pump technology update is "quick release yoke technology" The principle here is to make it easier for the operator of the pump to conduct routine maintenance. Quick release technology has been available up until this point on the Mud Sucker premium B Series professional line. This type of diaphragm pump uses ball valves or check ball technology to move wastewater. However, in 2020, the Mud Sucker FA Series diaphragm pump is also available with quick release technology.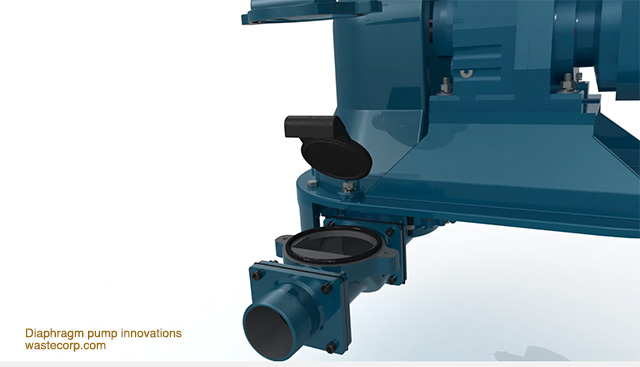 The diaphragm flapper material is a severe duty rated elastomer for waste oil pumping and general wastewater pumping applications. You can also pump select corrosive fluids with this diaphragm pump but should check with the factory with your application first.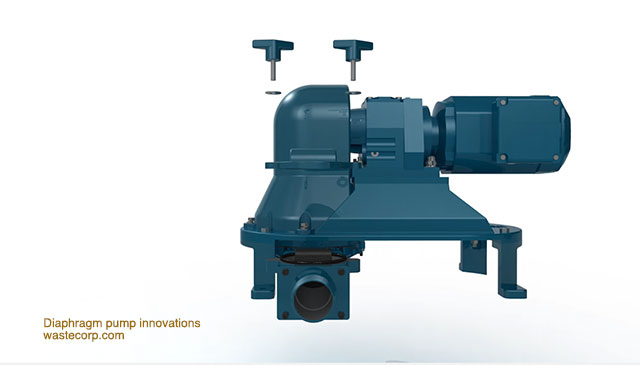 In the photo above, you see the new diaphragm pump, Mud Sucker model 2FA Series with "quick release yoke technology". This enables the user to quickly access the internals of the pump in the event of clogging or to quickly conduct routine maintenance.
As you might imagine, diaphragm pumps are available in all shapes and sizes and the Mud Sucker is no different. The best way to find the correct diaphragm pump or parts for your application is to speak to a diaphragm pump manufacturer. Wastecorp can be reached at 1-888-829-2783 or email info@wastecorp.com.