Growing vegetables and leafy greens vertically indoors is one of the hottest trends in agriculture right now. Having freshly grown greens in urban areas, close to customers helps to make nutritious foods available to more people. Many of the operations have automated or semi-automated processes that help growers produce lettuce, leafy greens, cucumbers, radishes and other vegetables. With this process, waste and wastewater is created requiring pumping systems to manage waste containing organics and solids.
Wastecorp works with vertical farming operations managers to get cost effective pumping systems to manage the wastewater containing solids that collects in sump pits and other collection areas. Rather than calling in a service to pump out wastewater containing leafy material, seeds, soil and packaging material at exhorbinant rates, Wastecorp designs and manufactures pumps to help manage waste when required. Some of the most popular systems are below:
Top 3 Pumps For Vertical Farming Sump Pits: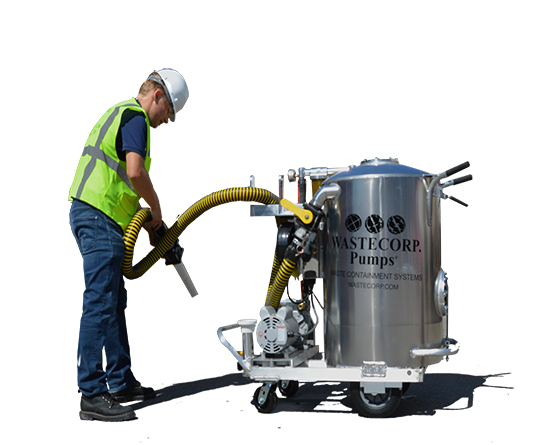 The TVP-52 Vacuum Pump (Vertical Farming Edition) features a 52 gallon tank and compact cart system to maneuver carefully around automation equipment, aisles and corridors. Many vertical farm operations we work with have issues with leafy greens, seeds, soil, latex gloves and hair nets plugging up or clogging sump pit lines. The TVP-52 has enough pumping power to extract wastewater and some solids. The tank can then be discharged in totes for disposal later at a local dump station or treatment facility. Electric power is most popular, but engine drives are available as well.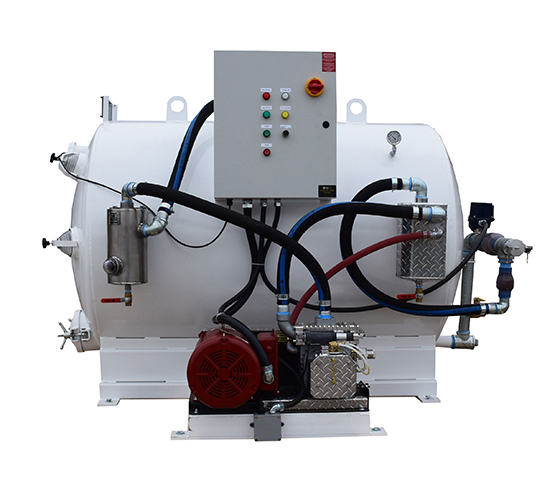 If your farming operations have space for a dedicated pump system, then you should consider the Wastecorp Super Duty skid mounted vacuum pump series which can bolt to the floor next to your sump pit. You can schedule interval pump outs of your wastewater pit to reduce the build up of organic matter and other waste. This system features a 50-2000 gallon tanks and electric motor with control panel. Your operations crew will have easy access to controls to quicky an efficiently manage wastewater.
The Mud Sucker 3FAC-EC is an effective pumping system for vertical farms with a history of clogging issues. The quick release suction and discharge chambers help you remove blockages caused by leafy material and seeds. With a 3" connection and up to 80 GPM capabilities (test based on clear water) you'll have enough pumping power to transfer wastewater containing solids. Wastecorp design a control panel system with floats to automatically empty your sump pits at predetermined levels. The Mud Sucker can fit in well with your automated farming process.
Wastecorp is a trusted partner manufacturing and designing pumping systems for farms and ranches. With a young team of engineers and production associates coupled with seasons solids handling pump experts, your vertical farming operation will get the expertise required to optimize your operating budget and save costs in the long term. Contact Wastecorp at 888-829-2783 or email dstarr@wastecorp.com with questions.