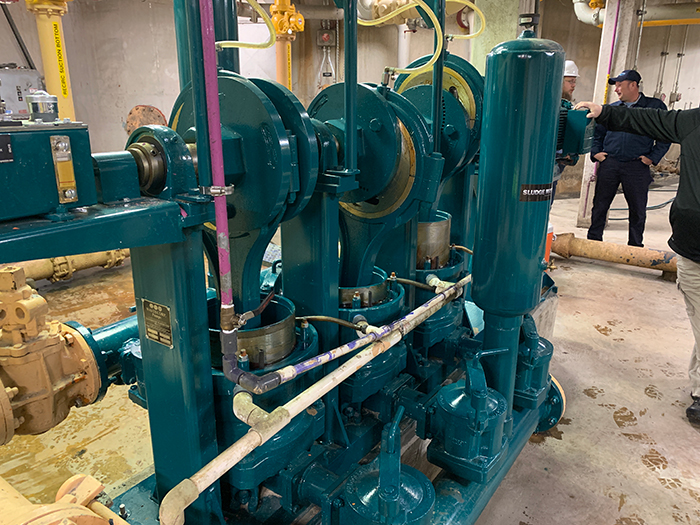 As many of you know in the wastewater treatment industry, anaerobic digesters play a key part in biodegradable waste and sewage/sludge management. Many digesters, especially in northern areas of the USA are going through extensive refurbishment or replacement in recent years due to aging infrastructure and population expansion. Climate change has also played a role in convincing local government to invest in sewage treatment pumping equipment as unpredictable storms can overload the system. New processes in the industry such as screens, grinder pumps have also helped to spur investment in new infrastructure.
Types of Digester Pumps
Plunger pumps, rotary lobe pumps, progressive cavity pumps and double disc pumps are the most common types of digester pumps. These technologies have all been around for decades, but plunger pumps remain one of the preferred pump technologies available to pump municipal sewage, food processing waste and more. One of the primary reasons for this is that as most operators know, sewage can be unpredictable in terms of grit content, thickness of the slurry or presence of solids or stringy material (common in municipal sewage) A plunger pump uses a cylinder to force the liquid from the suction to the discharge side of the pump. Rotary lobe pumps and progressive cavity pumps tend to use complicated engineering to transfer sewage which can clog up the pump which then needs to be disassembled and rebuilt. Plunger pumps are designed to handle variations in sewage and solids and they almost never clog. The only downside to these pump is that they are really not meant for straight water applications.
Who is Involved in Selecting Anaerobic Digestion Pumps?
Typically the city, town or municipality hires a consulting engineering firm to make recommendations on the types of pumps needed. Often, facility staff is valuable in contributing to the future of the new facility because they have seen which pumps work and those that have had problems. Pump manufacturers are also valuable partners in the selection process because they too have project experience and can help the consulting engineer save time and money in planning for the new pumping equipment.
Check out a project recently completed for the City of New York's Hunts Point WPCP in the Bronx, NY. This case study shows a typical anaerobic digestion pump in action. More information is also available at Wastecorp.com