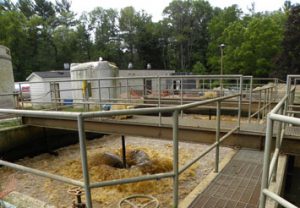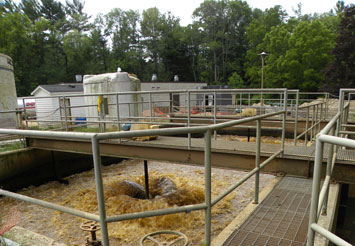 If your pump project calls for primary sludge pumps under 220 GPM, the Mud Sucker Double Diaphragm pump is something you should consider for municipal sewage and industrial sludge pumping applications.
Case in point: A Northeast urban wastewater treatment plant upgrade and expansion recently
specified and installed two Mud Sucker 3B-EC-DD Series double diaphragm pumps with one and three quarter inch solids handling capabilities These Mud Sucker's pump primary sludge from the digesters for secondary treatment. The consulting engineer called for the Mud Sucker 3B-EC-DD to be equipped with 5HP 575 V explosion proof motors to pump up to 220 GPM with 6 Meters or about 20 feet of total discharge head.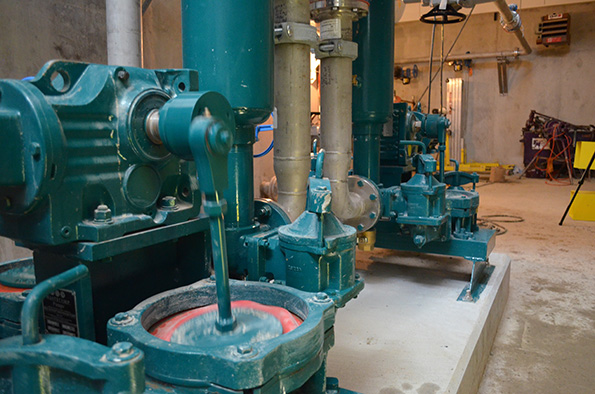 The facility considered several other primary sludge type pumps but ultimately selected the Mud Suckers double diaphragm pumps for their track record in pumping municipal wastewater, aftermarket support reputation from the factory, ease of maintenance for the operators and much lower replacement parts costs when compared to a lobe pump, progressive cavity pump or clack valve style double disc pump. With a Mud Sucker, the operator can easily access the area for maintenance, make the repair and get back to business. Make no mistake, any pump operating in severe conditions like a WWTP requires some sort of maintenance. The goal is to find a pump that offers easy access to the internals with lower spare parts costs. This goal can be achieved with Mud Sucker double diaphragm pumps