Posted on
0 Comments to this post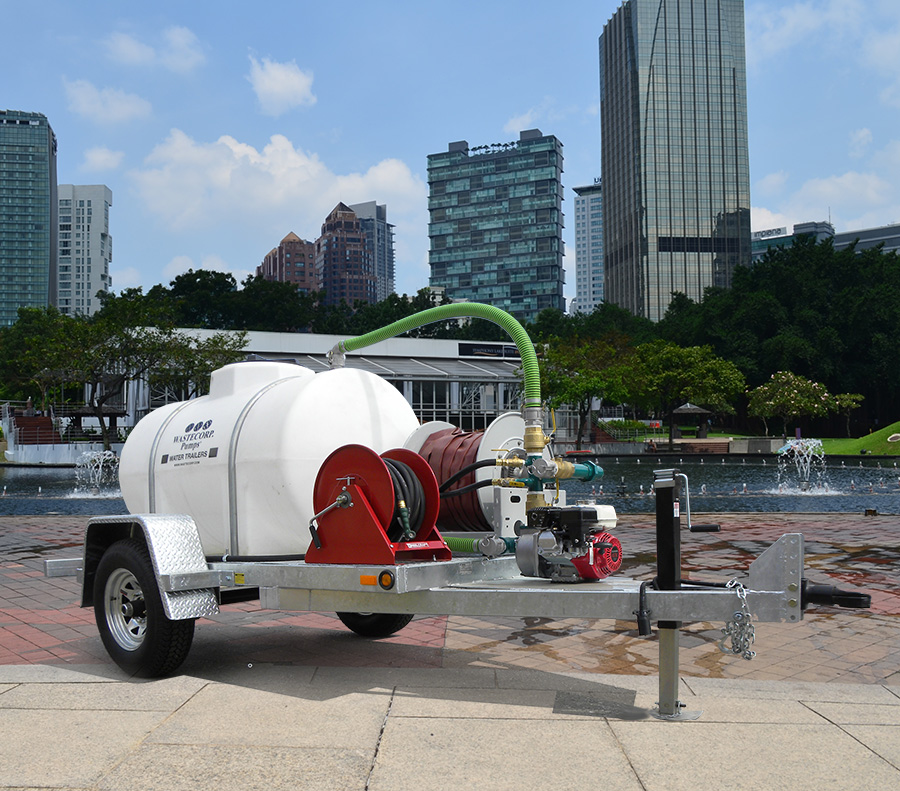 Wastecorp is pleased to announce our water trailer pump products. Water trailers, (also referred to as "water [...]
Posted on
0 Comments to this post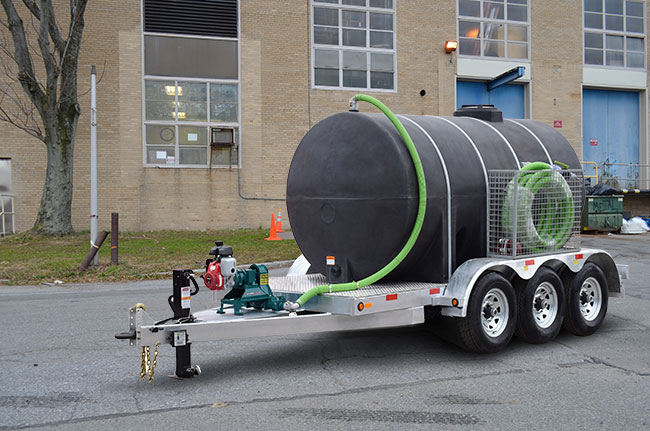 Wastecorp has worked with many government agencies including the Department of Defense, Department of Homeland Security, Department of the US Interior, Bureau of Indian Affairs, [...]
read more
Posted on
0 Comments to this post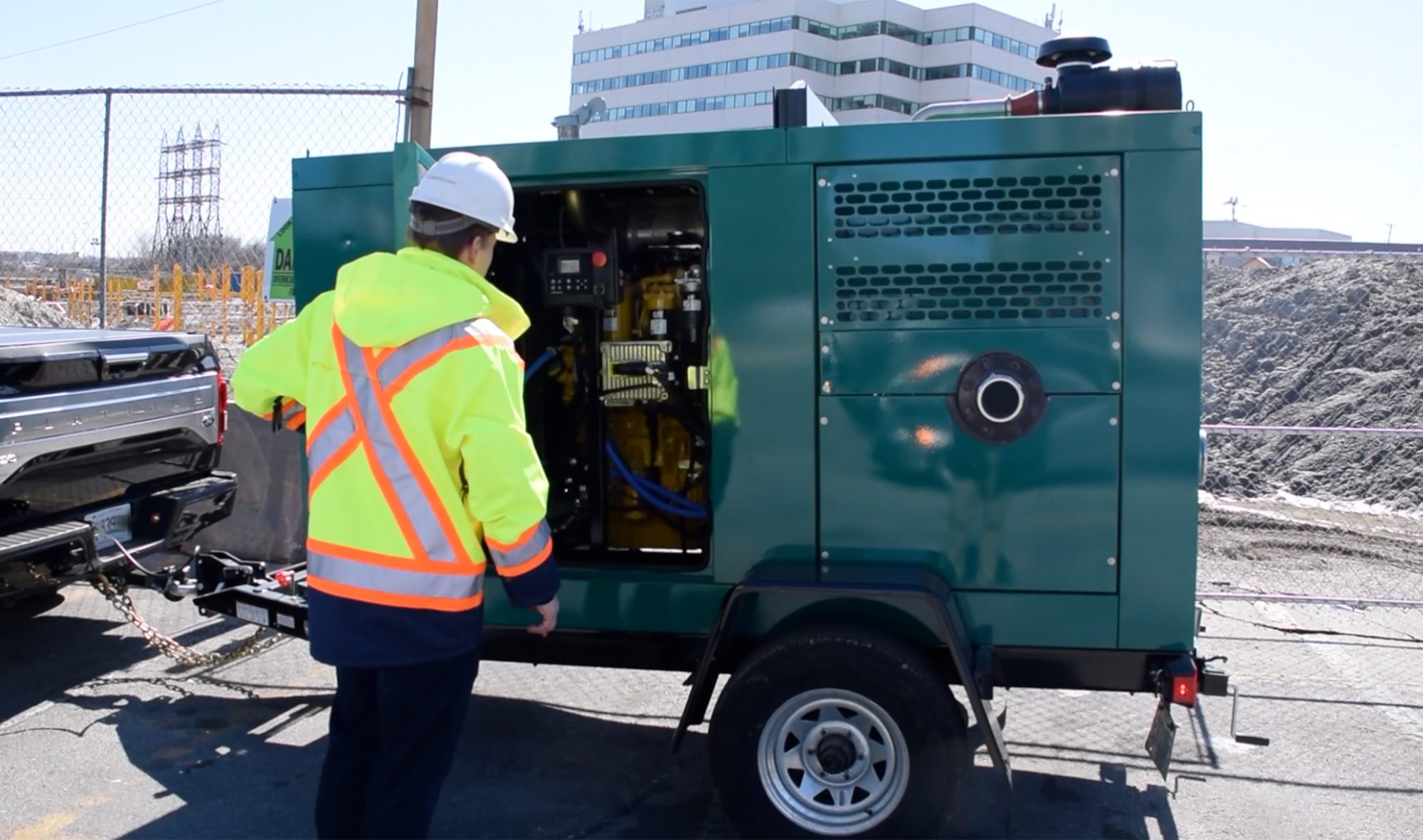 Wastecorp has launched a high volume and high discharge head pumping solution for municipal water treatment facilities. The Trash Flow TFVH Series dry prime pump with high head capabilities is available in 6"x4", 8"x6",  10" x 8" and 12" x8". This enable the pump operator to transfer water  and wastewater starting at  5400 GPM up to 12000 GPM. Maximum discharge head ranges from 450 ft. up to 720 ft. This enables water treatment plants located in areas with inclines, hills and mountains to effectively transfer water during bypass operations, WTP maintenance or water treatment facility expansions
Wastecorp offers trailer mounted and skid mounted models with an optional "Husher" sound attenuated enclosure to reduce noise levels in residential areas. Continuing Wastecorp's tradition of using premium industry leading components, The Trash Flow TFVH Series is available with the customer's choice of CAT diesel engines, John Deere, Deutz or Toshiba electric motors. Custom configured control panels with optional touch screens allows the operator state-of-the art control of the dry prime pump system. 80-120 gallon fuels tanks are available and optional float switches, non-collapsible hosing and fleet management solutions is also available.
Trash Flow TFVH-6×4
The Trash Flow TFVH-6×4 features a 6" suction and a 4" discharge with max capacity of 3000 GPM. The TFV-6×4 is capable of transferring up to 3" solids and maximum head of 490 ft. Engines are available up to 174 hp. This pump is ideal for mining application with higher discharge head requirements, construction sites and water treatment facilities. More information can be found at:
https://wastecorp.com/Products/Trash-Pumps-Dry-Prime/TFVH-4M-4-Inch-Dry-Prime-High-Head-Trash-Pump
Trash Flow TFVH-8×6
When pumping up to 5400 GPM and 450 ft. of head, Wastecorp Trash Flow TFVH elevates high volume pumping to the next level. With up to 3" solids handling capabilities and up to 450 HP engines, Municipal public works, mining and industrial applications have a trusted partner to get the job done. This dry prime pump includes an 8" suction and 6" discharge. More information on this pump can be found at:
https://wastecorp.com/Products/Trash-Pumps-Dry-Prime?product_id=400
Trash Flow TFVH-10×8 – Dry Prime Pump
The TFVH-10×8 is a powerful high head dry prime pump with water transfer capabilities up to 6500 GPM with up to 450 ft. of head. For applications with water containing solids the operator can pump up to 3.5" solids. Select engines up to 520 HP. Check out the link below for more information
[...]
Posted on
0 Comments to this post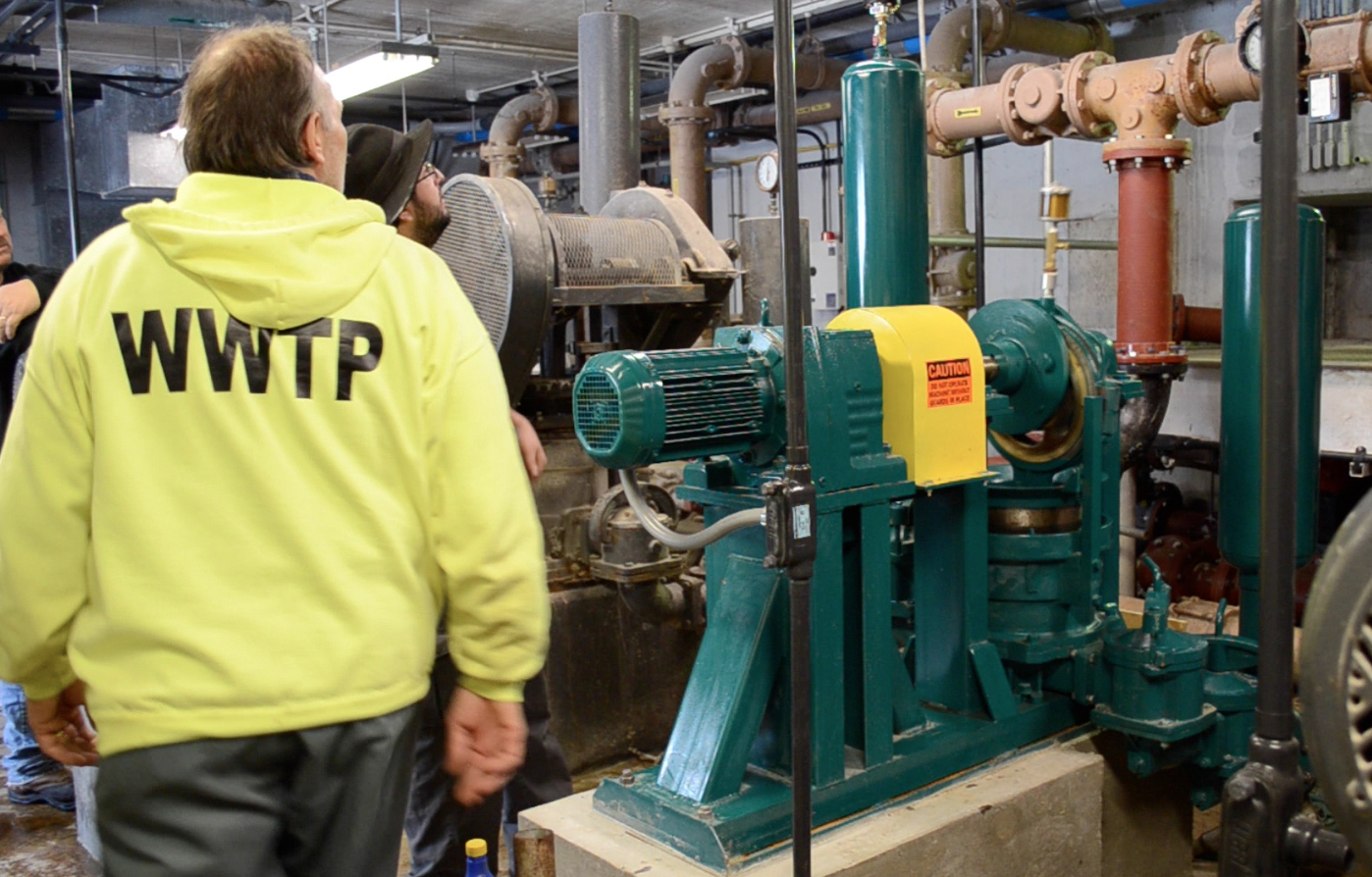 Winter in northern climates brings a host of challenges for municipal sewage pumping. With heavy rain and snowfall, America sewage treatment plants must pump through a cycle of runoff and grit in addition to pumping raw activated sludge from December through April every year. Only the toughest sludge pumps can provide a long life cycle and reduced component wear through these design conditions.
This was just the case for an Oneida County New York wastewater treatment facility. The decades old wastewater treatment facility recently underwent a massive upgrade to improve their pumping operations with new sludge pumping equipment and control panels to manage a growing community and the harsh winter weather.
Working with the end users and local contractors, Wastecorp designed, manufactured and installed a next generation Sludge Master PE 1141 dual ball valve plunger pump. The facility selected a guided stuffing box assembly to help reduce wear on the plunger and pump packing. The dual ball valve configuration helps to manage higher than average solids concentrations of above 10%. The PE-1141 comes equipped with graphite flax packing and a u-cup ring to improve leak reduction and sludge pumping performance.
The suction and discharge gauges provide on demand pump pressure information to help detect a blockage or closed valve in the system. This Sludge Master PE Series replaced an aging Carter Plunger Pump and the installation was achieved with few modifications to the piping arrangement making the Sludge Master a cost effective replacement.
The facility also installed a state-of-the art variable frequency drive system to optimize pump performance and save on energy costs.
When it comes time to rethink your sewage handling pumping equipment, talk to a leader in sewage pump manufacturing with an over 30 year trach record designing and manufacturing sewage pump worldwide. Talk to Wastecorp Pumps. read more
Posted on
0 Comments to this post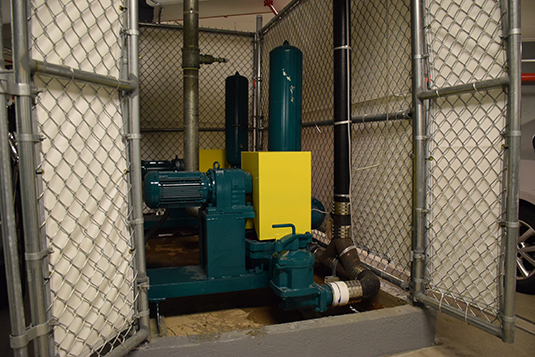 Today's Grease interceptor pumps for commercial applications like mall restaurants, hospitals, prisons, public works and theme parks must be designed with the latest controls, sensors and gauges to handle the volume of waste grease that is generated in these applications including cafeterias, restaurants, vehicle maintenance bays and general operations. Dependable and quality pumps are critical to
read more
Posted on
0 Comments to this post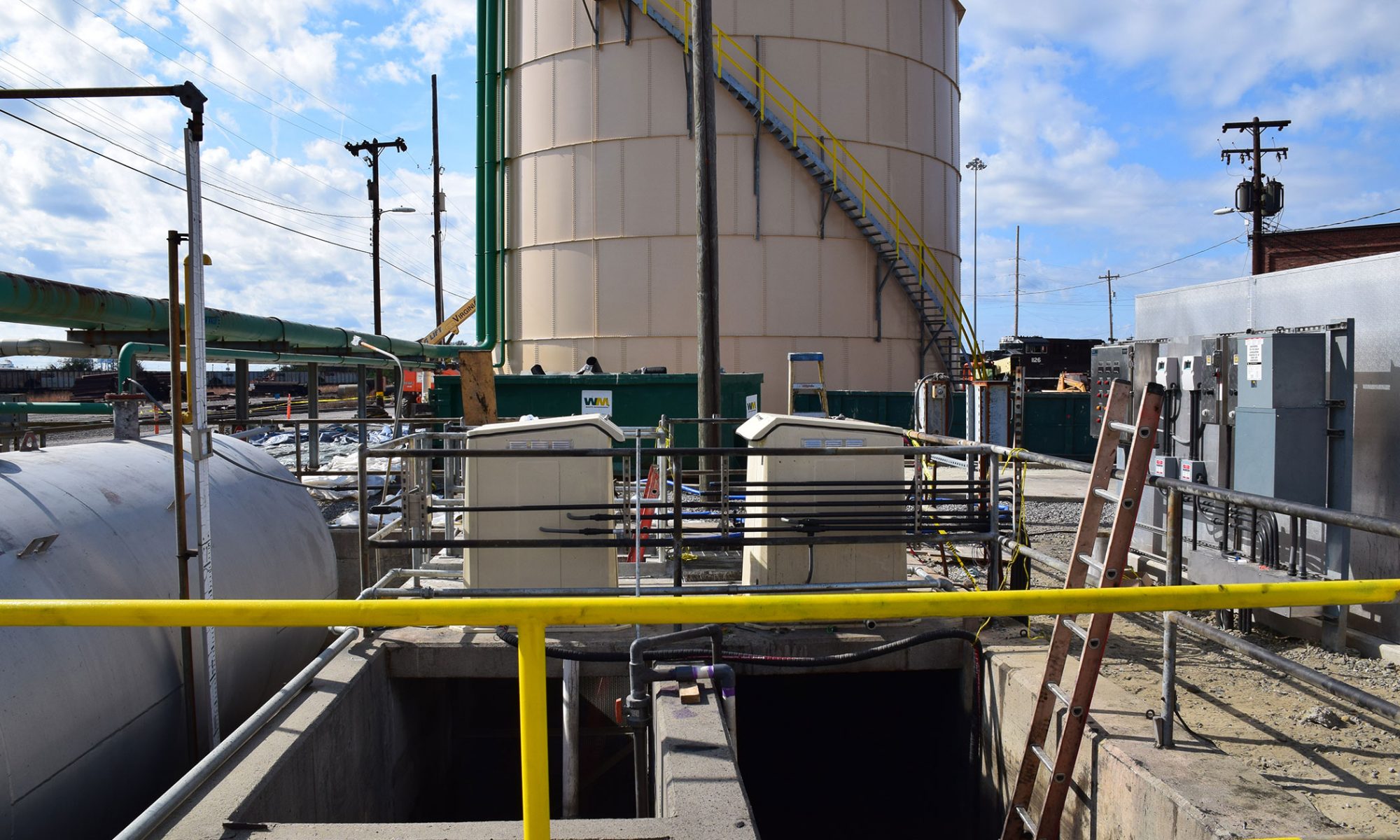 Industrial companies, transit authorities, railways and public infrastructure areas can face unique challenges when it comes to pumping out catch basins and sumps during heavy rain and other storms. During storms, it is often other fluids such as waste oil, hydraulic fluid, gasoline, diesel and other potentially hazardous fluids that present issues to pump operations. Earl L. from Washington sheds light on some frequent questions from operations managers and engineers:
"Pump will be used to transfer water with oil from a shallow collection basin underneath an escalator to a gravity oil/water separator prior to discharge. This area has minor base flow of groundwater with rain infiltration. The basin while shallow covers an area that can contain 1,000 gallons during a rain event. The pumping cycle will be 50-60% during a rain event and minimal operation during dry periods. Pump would need to be mounted on a concrete pad. What does Wastecorp have to offer and who have you worked with in the past to solve such issues?"
Thank you,
Earl L. Environmental Management
Washington State
Earl, Wastecorp is involved in a number of projects for pumping out industrial catch basins and other waste pits for commercial applications, railways and transit authorities in the the pumping of fuel laced wastewater and select chemicals during heavy rain. In the photo you see below a Virginia railyard uses our Mud Sucker B Series diaphragm pumps mounted about the collection basins and sump pits. The rail yard is known to have coal
These pumps also have variable speed controllers mounted directly on the pump so the operator can control the speed of the pump and the volume of fluid being transferred.
The consulting engineering firm specified pulsation dampeners on both the suction and the discharge of these catch basin pumps. The reason is to reduce the "kick" or pulsation in the line when pumps transfer thin liquids like water.
You will also notice that there is an enclosure surrounding the pumps which are mounted on a concrete pad. The reasoning behind this is to protect the equipment for UV rays, fluctuating temperatures and dirt. This enclosure also contains a heater to ensure that the pumps are able to operate all year.
Catch basin pump applications usually involve specific specifications for pumps, hoses and control panels. Wastecorp has a long track record working with consulting engineers and operators on these types of projects. Contact Wastecorp's dedicated staff on industrial catch basin pumps at 1-888-829-2783 or email info@wastecorp.com
read more
Posted on
0 Comments to this post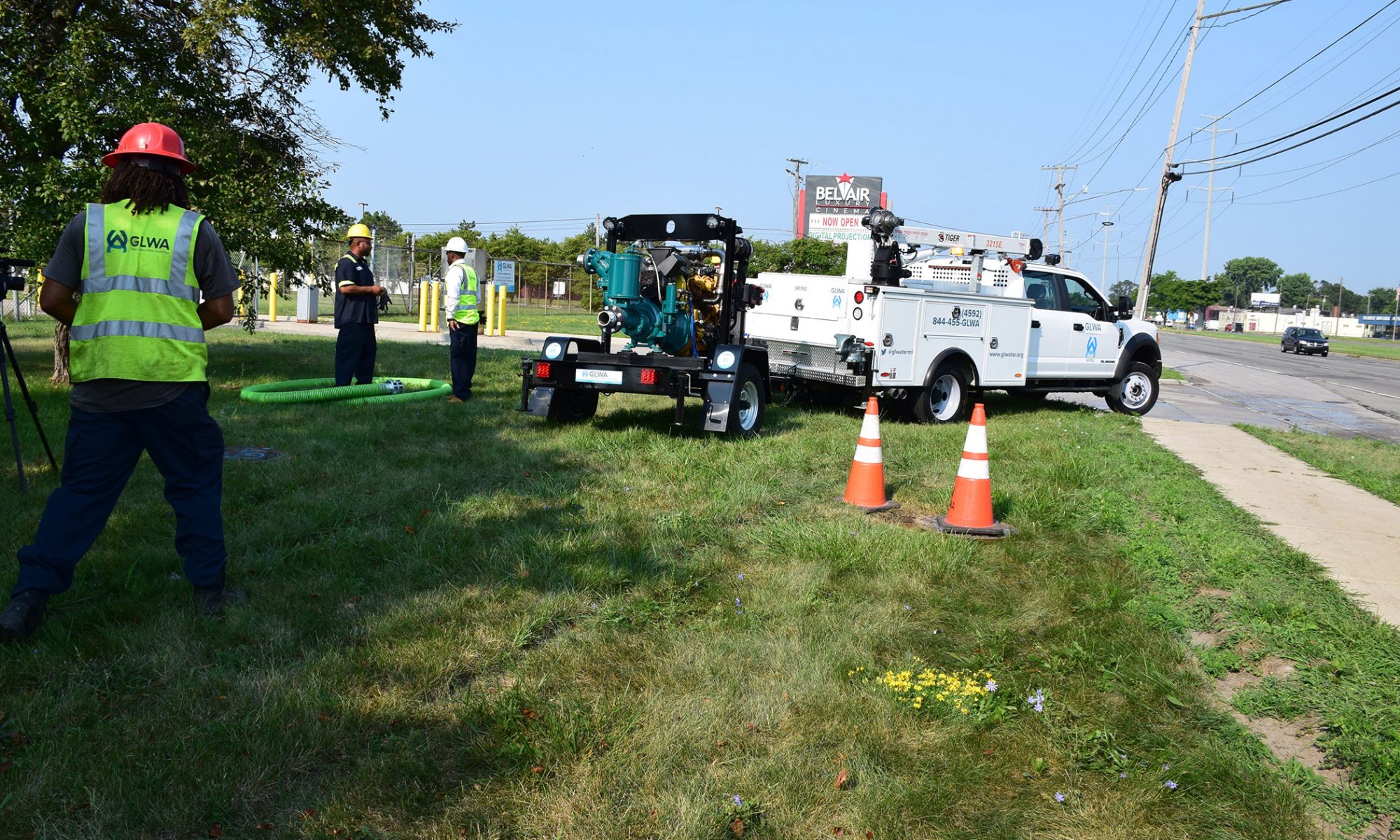 Dry Prime Pumps for Water Authorities and Cities. Water Authorities typically have a need for high flow rate, high suction and discharge pumps for their applications. Dry prime pumps are one of the most popular products for water authorities because of the multitude of situations involved on any given day. For example, heavy rainfall, storms, hurricanes, polar vortexes and more can pop up at a moment's notice. This often leads to the need to pump millions of gallons of water from one area to another quickly and productively.
Daily use applications such as pumping out storm sewers, lagoons, flooded roadways, flooded basements and more are issues facing public utilities personnel on a daily basis. Operators expect dry prime pumps to connect quickly to a vehicle and start pumping quickly.
This was just the case for the City of Detroit Water and Sewerage Department and the Great Lakes Water Authority (GLWA). The city has been on a multi year effort to upgrade infrastructure and equipment in the City of Detroit and surrounding communities. The effort has been paying off as the city and surrounding communities continue to improve and evolve daily.
Wastecorp Trash Flow TFV Series dry prime pumps were specified by the city and GLWA to pump out flooded areas during storms, manhole pumping and dewatering services in and around the City of Detroit.
Trash Flow model TFV-4M dry prime pumps with Tier 4 Final CAT diesel engines were specified to pump up to 1700 Gallons per minute (GPM) and up to 150' of head. Dry prime pumps differ from trash pumps in that the operator can start out pumping without fluid in the casing. This is helpful to begin pumping immediately without worrying about burning out mechanical seals
The model you see here includes a DOT compliant trailer system with electric brakes, 80 gallon diesel fuel dank, LED trailer lighting system and optional articulating LED flood lights for emergency pumping overnight. The City also required an optional spare tire mounted on the trailer itself. The CAT diesel engine and Murphy control panel also includes an automatic engine shutdown system for low oil pressure or high engine temperature.
Wastecorp also provided on-site dry prime pump training for the City's operators in a real life pumping scenario so we could simulate how to use the pump quickly. The Wastecorp factory technician demonstrated the use of the pump and identified the main lubrication areas, connecting and storing hoses and towing the pump.
When selecting a dry prime pump for your application ensure that the manufacturer has a proven track record servicing applications and customers both big AND small. Wastecorp is one of these types of manufacturers. For dry prime pump information and specification assistance contact us at 1-888-829-2783 or email info@wastecorp.com. read more
Posted on
0 Comments to this post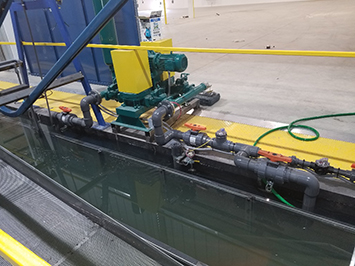 One of the topics that we often review at Wastecorp is customers requesting low shear pumps that don't completely destroy the fluid or solids being pumped. With a low shear pump the fluid is pumped into a valve chamber or clack chamber and then transferred out with the use of check valves. Derek K. from Colombus, OH provides an example of a low shear pump application:
"I am looking for a pump that can do 200 GPM and when it is transferring the water it won't sheer the water in the process. It will need to discharge 20′. We prefer it to be an electrical pump and if we have to use more than one pump to accomplish the flow we are looking for
that will work as well. looking forward to your response."
Derek L. Columbus, OH
Derek there are a variety of low shear pumps available but a good example of one is the Mud Sucker Diaphragm pump. The big change with this type of low shear pump is that it is available in two different flapper configurations: Standard flapper and advanced flapper.
Standard Flapper Low Shear Pump
The standard flapper low shear pump uses a traditional flapper style to transfer moderate amounts of shear sensitive media.
As you can see from the caption below, the fluid being pumped enters into the pump body. With the Mud Sucker Series of low shear pumps, solids and fluid travel along a contoured velocity channel and has minimal contact with the mechanical features of the pump. This allows the fluid being pumped to be discharged without destroying the material.
Standard low shear pumps are available in single and double diaphragm configurations. You can also select from electric, explosion proof, gas or diesel engine, hydraulic or air operated low shear pumps.
Advanced Low Shear Pumps
Mud Sucker advanced low shear pumps are designed for higher solids handling requirements with a wider flapper opening in the suction and discharge. With an advanced low shear pump the operator can transfer up to 2¼" solids. The other advantage of this low shear pump series is that the operator can access the flapper check valves in seconds to inspect or replace worn components. There is also a standard emergency pressure relief valve so there is a reduced chance of a blockage or closed valve in the line causing pump damage.
Many industrial facilities have standardized their pump operations to include Mud Sucker low shear pumps for quick maintenance low repair parts cost and excellent return on investment. Mud Sucker advanced low shear pumps are available in single diaphragm and double diaphragm configurations.
For questions on your application, speak to a low shear pump expert at 1-888-829-2783 or email info@wastecorp.com
Posted on
0 Comments to this post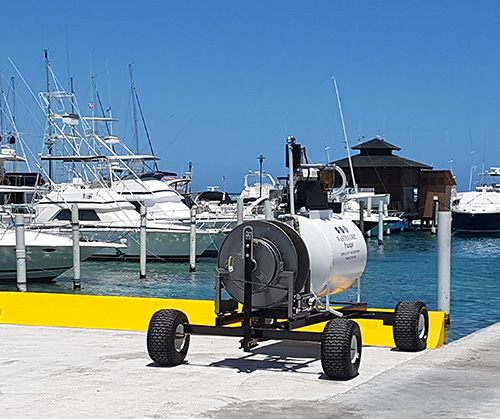 Updating the pump out equipment at your marina can be easier with a grant through the Clean Vessel Act. You can benefit from the Clean Vessel Act which provides grants to States for the construction/ renovation, operation and maintenance of pump out, portable toilet dump stations and vacuum pump systems. According to the U.S. Fish and Wildlife Service, since Congress passed the Act in 1992, grants have been awarded to install over 2,800 pump stations and 1,700 dump stations. Wastecorp is an authorized manufacturer of pump out systems for marinas. We compete with Keco and Edson.
The grant was reauthorized in 1998 and 2003 and provides $50 million to continue to provide alternatives to overboard disposal of recreational boater sewage. Federal funds may constitute up to 75% of all approved projects with the remaining funds provided by the States or marinas.
The Clean Vessel Act originally targeted coastal waters but is now as popular for fresh water environments as well. There are several options available where Wastecorp can help
Vacuum Pumps for Marinas
Wastecorp offers a variety of high suction marine vacuum pump systems for higher traffic marinas, yacht clubs and boat yards. vacuum pumps pump out septic waste including rags, wipes (baby wipes), Lysol/Clorox wipes and other makes.
Floating Sanitation Systems
For portable rest rooms on the water with an attached holding tank, a pump out may be used to service the facility usually with a hand pump that can be mounted directly to the vessel. Ideal for Fresh water environments.
Mobile Pump Out Boats
This increasingly popular method allows the marina to conveniently pump out sewage by going to different slips and hooking them up to a pump out system located on the vessel. This way, boaters can enjoy their weekend boating while marina's pump out the vessels during the week when there is less of a crowd. Ideal for salt water and fresh water environments.
Click here to see Wastecorp's double pump outs.
These pump units can be mounted directly on your vessel.
Fixed Dock Pump Out Facility
Designed for mid-size and larger marinas, the fixed dock pump out system is ideal for larger vessels which dock next to the pump out. The sewage is then pumped into a large holding tank that is regularly serviced
The Clean Vessel Act and Your State
Each State has an application form to complete to initiate the grant request process. Wastecorp can help you locate the forms you need. Call us toll-free at 1.888.829.2783. Otherwise, you can consult your State's web site for more information.
Below you will find links to popular State clean vessel programs. On most sites, you will find either an application or further information on how to apply for a State grant at your facility.
Alabama:
http://www.adem.state.al.us/DeptForms/Form517.pdf
Alaska:
http://dec.alaska.gov/water/acwa/onlineACWAapp.htm
Arizona: http://www.azgfd.gov/outdoor_recreation/boating_facilities_clean.shtml
Arkansas:
[...]
Posted on
0 Comments to this post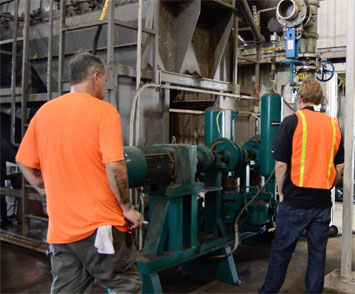 Orange county is home to dozens of resorts, hotels and theme parks which generate tens of millions of gallons of wastewater that needs to be treated every year. When an Orlando Florida renewable energy company earned a multiyear contract to accept waste from local resorts and theme parks, they needed severe duty pumps to transfer thick slurries and solids.