Industrial companies looking to responsibly transfer waste oil and wastewater have found success with Wastecorp's Mud Sucker 2FA Series diaphragm pumps. This was just the case for one of Virginia's busiest rail yards that recently upgraded their wastewater treatment system and runoff control operations. The Norfolk Southern terminal works with tanker transfer operations, wastewater treatment and runoff management almost every day of the year through all types of weather.
In this application the pumps transfer waste oil, storm water and wastewater from sump pits located at the WWTP near rail car operations. The sump pits contain sensors and float switches that activate pump operation once fluid reaches a predetermined level in the pit. The pumps then send wastewater for further treatment.
Working with consulting engineering firm Aecom and local contractor MEB General Contractors, Wastecorp designed and manufactured Mud Sucker 2FAC-EC diaphragm pumps as part of a packaged system that includes variable frequency drives, enclosures and pulsation dampeners to provide a more productive flow during storms and thin liquid transfer applications. The variable frequency drives can be programmed for the user's needs or manually set when an increase or decrease in flow is necessary. This optimizes energy consumption and pump productivity. The pumps are enclosed in a weather resistance structure with heater to prevent thick oily liquids from solidifying during colder weather. One strong advantage of Mud Sucker diaphragm pumps is that they are easy to maintain and spare parts are budget saving when compared to other types of positive displacement pumps.
Wastecorp also provided start up and training services to the contractor and Norfolk Southern WWTP operators demonstrating proper pump operation and time saving maintenance procedures. Norfolk Southern has a dedicated Wastecorp support staff throughout the lifecycle of the pumps to provide parts and service when needed.
When it comes time to upgrade your industrial fluid handling equipment, contact a leading manufacturer of pumps for industrial wastewater treatment products. Contact Wastecorp Pumps.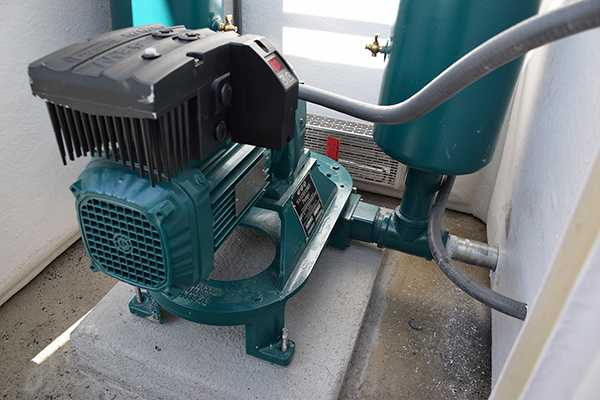 Industrial pump used to pump waste oil, wastewater, stormwater and solids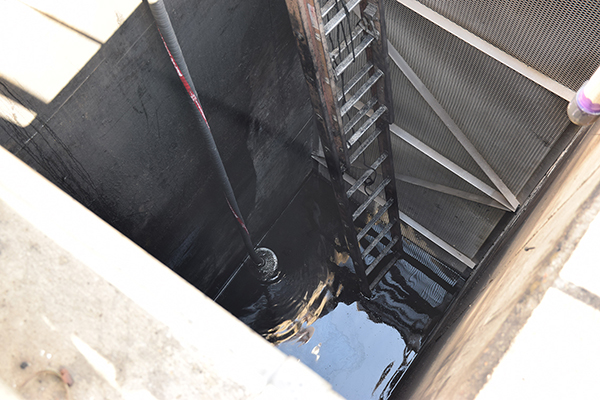 The Mud Sucker diaphragm pump uses floats and sensors to pump out industrial sump pits when full