Professional Grade Water Trailers and Water Buffalos for Government and Industry.
Wastecorp is an ISO 9001 certified manufacturer of water trailers. Water trailers are designed for on-site water delivery, potable water use, dust control on construction sites, heavy equipment washing, race track use, fire suppression, wild fire control and parking lots. With a choice of high pressure or trash pump models manufactured by Wastecorp, you'll get the water delivery solution you need by a proven manufacturer. Wastecorp water trailers are designed and manufactured in the United States and Canada.

All water wagons and water buffalos include tanks made from resins that meet FDA specifications. NSF compliant tanks and components for drinking water also available. Tanks are also available in green, black or translucent that may reduce algae growth. Your complete water trailer package includes all hoses plus available optional equipment like side sprayers that can connect to fire hoses or hydrants and self loading quick connect tools. Wastecorp water trailers are manufactured for commercial, municipal, industrial and military applications.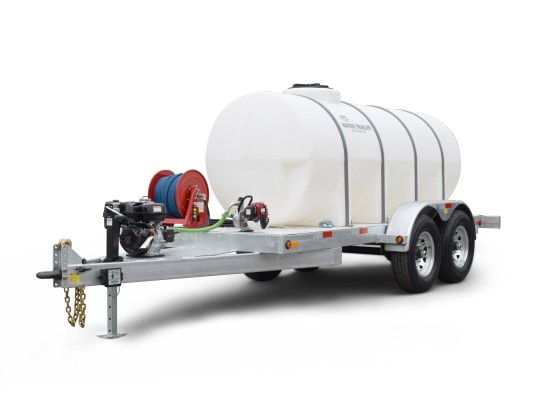 Looking for a FDA compliant Water Trailer?
Wastecorp's Water Trailers can be made to meet your specific requirements. Choose from FDA compliant polyethylene or stainless steel tanks. All pump parts, hoses and valves can also be ordered as food grade.